The dazzling city of Cardiff hosts a variety of parties throughout the year. With your hen party being one of the biggest events of your life – you'll want to get it right. Here are four of the best ideas for your Cardiff hen party.
1. The KuKu Club is a fun and quirky alternative to fine dining, with a cracking selection of refreshments on offer and fascinating and edgy décor. With party extras such as casino tables and chocolate fountains available on request, your Cardiff hen party will be amazing fun! Free glass of Prosecco for each hen party member when you book.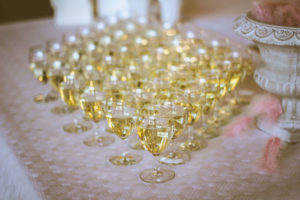 2. The GwdiHw makes the perfect Cardiff hen do venue – their assortment of party rooms means they can accommodate every size of hen party. They offer a free bottle of bubbly for all parties over 20, so for larger hen parties in Cardiff particularly, get in touch and book now.
3. Next on our list is not only a working vineyard, but a venue that surpasses all expectations! The Cariad Restaurant is divine and has incredible views over the vineyard, making Llanerch Vineyard a peaceful and relaxing spot for some fine dining and any hen party events you have arranged. Enjoy wine-tasting with your hen party and stay the night in one of the beautiful apartments/studios on offer.
4. Chapel 1877 is a wonderful restaurant with delectable food and scrumptious cocktails. Visit Chapel 1877 for your Cardiff hen party, or even enquire about their private hire services for that extra intimate atmosphere.
Once you have your venue booked, you can start arranging your hen party activities. Hens with Pens can send a model and a tutor along to almost ANY venue. All we require is a private room for our life model to safely disrobe… ooh er! Check our availability on our bookings page.