Available to attend your hen party activity in London or the South East, Josh is one of Hens with Pens' busiest hen party life models. As with all of our models, however, he is much more than just easy on the eye.
We caught up with him to ask him to answer our questionnaire and to get to know him a little better…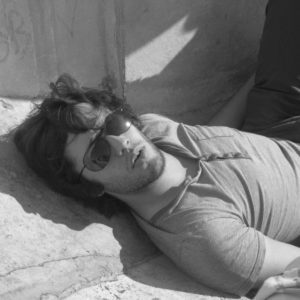 What music is playing on your headphones at the moment?
'The Guardians of the Galaxy' soundtrack. Ha ha! I am not even apologising for that!
What food(s) do you eat to help stay in shape? 
Nut and banana smoothies. Yum!
What is your favourite food treat?
Does a Negroni cocktail count? Ha ha!
Who is your favourite author?
Currently George Saunders, he is the author of 'Lincoln in the Bardo'.  
Do you have a hobby, or would you like to mention any other vocations that you have (other than participating in a hen party activity with us, of course)?
I love to write.
What is your most memorable life-modelling hen party activity moment?
The first party I ever did. Absolutely nerve-wracking!
What has been your most surreal Hens with Pens experience?
The hens asked me to wear a rubber horse head mask once, which of course I did. It hasn't got any less weird since then!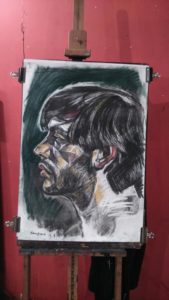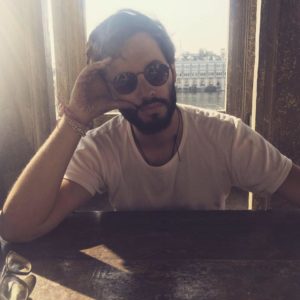 Josh is just one of our amazing life models and could be joining you for your life drawing hen party activity in London or the South East!
Check availability for your hen party life drawing class here.