Life-modelling for Hens with Pens in the London, South East area – cheerful Lorenzo will bring bags of fun to your hen party.
We thought he might have some stories to tell, so we asked him a few questions…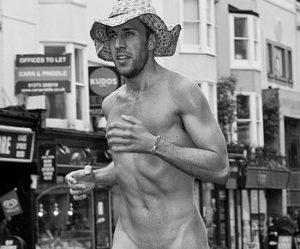 What is playing on your headphones?
Many different artists I don't know. I listen to random songs, in the hope that I discover my new favourite artist!
What food do you eat to keep in shape?
I'm very lucky; even though I don't follow a specific diet and I don't deny myself anything, I don't gain weight. I do tend to avoid sauces, junk food and overly elaborate dishes, especially if I'm not sure of the quality of the ingredients.
Nutella is definitely my favourite treat.
Who is your favourite artist?
I like Segantini for his mountain landscapes, their intense colours and the connection he creates between man and nature. His technique really seems to bring the characters to life.
If you are in London, I suggest you visit the National Gallery and admire Canaletto's paintings. You'll be impressed by the detail and how realistic the paintings look.
Do you have any hobbies?
Working as a life model is a good reason to keep fit, so I spend much of my spare time running, swimming and working out in the gym. I'm not obsessed with exercise, I just do enough to stay flexible and strong, so I can deliver a professional service.
In summer, I love taking long walks in the mountains and doing some gardening. Both are good ways to get rid of the stress of the city.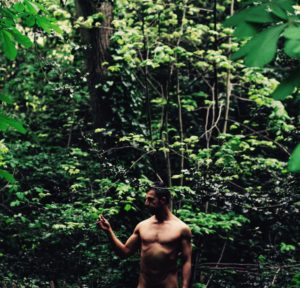 What is your most memorable hen party life-modelling experience?
I was modelling at an awesome mansion house in Walton on Thames. When I arrived, the place was so grand I thought I was at the the wrong address!
I needed somewhere to change, so I used the closest toilet (very posh). I was told later that it was a private exclusive area,  for VIP guests, such as famous football players and celebrities – it was not open to the general public.
Oops…luckily nobody caught me 😉 
Read more about Lorenzo and our other models on our Models and Tutors page and make a booking here.