Why you should add a tutor to your Hens with Pens party!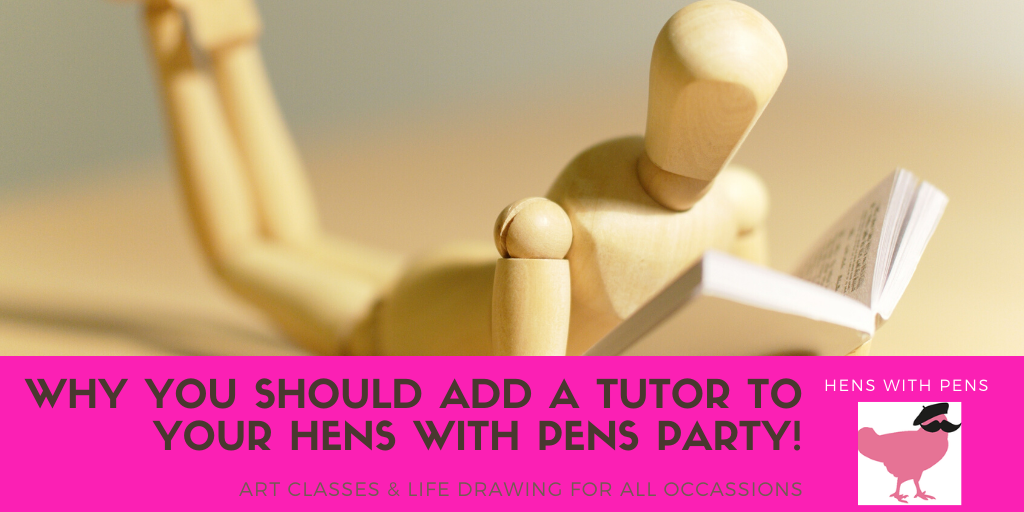 ADD FINESSE
When was the last time you picked up a charcoal piece, a graded pencil or a
piece of sketching paper? We appreciate that for most of you it may have been
years since your last encounter with your eccentric art teacher and endless art
supplies.
That's why we encourage adding your own personal tutor to your party,
allowing you 30 minutes of close and personal art guidance allowing you to
unlock your full inner Picasso prior to your models posing.
"We're so glad we chose to add our tutor to our package, as a group we are
hopeless at art! But our tutor took the time to coach and assist us in our
technique so that we could create more than a stick man! It was so helpful to
have that extra guidance and fun before our model came! So worth it!" – Lydia
2019
So let's unlock your inner Picasso! Any questions just..