Life Drawing Model and Tutor Jobs: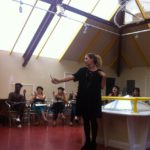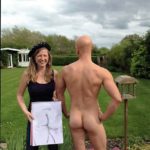 Do you have what it takes to join our dedicated, talented team of models and tutors?
What you need to know:
Hens with Pens runs hen party life drawing classes throughout the UK. Classes are 1.5 hours long: the first half hour involves fun drawing techniques and games, while the the second hour includes drawing a nude life model.
We protect all rights to privacy for our models and retain professional classes throughout.
Being an HwP model is a freelance position, working on an ad-hoc basis, mostly at weekends.
We pay competitive rates, and promptly, but you are responsible for your own tax returns.
We mostly host classes for hen parties, but also corporate clients and we are, of course, LGBTQ+ friendly.
What we are looking for:
We are always looking models and tutors who are professional, can hold poses for up to 20 minutes and who have experience in life modelling.
Timekeeping must be impeccable.
Candidates must be organised and able to plan their classes and travel in advance.
All our models and tutors are expected to uphold a fun class with professionalism.
You will be LGBTQ+ friendly and comfortable working with mixed groups. Computer literate and ideally a smartphone user – most of our communication is online.
Ideal candidates will also have access to private transport to reach remote hen party venues, and show initiative to reach these venues on time.
Good communications are required to liaise with us, your team and our clients.