Hens with Pens .. A little time out..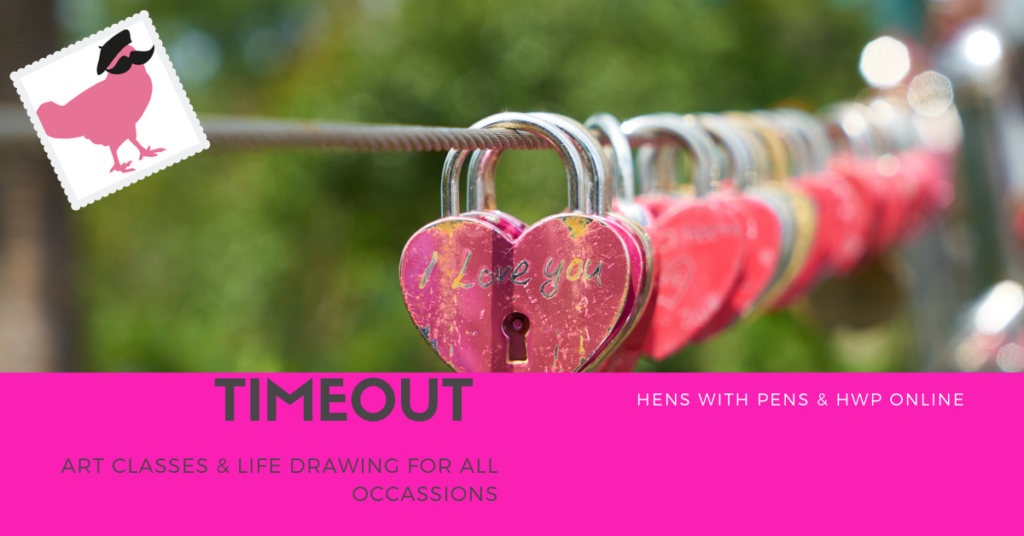 After a busy couple of months rearranging bookings and running our free online programme, we've reached a point where we are going to have to take a break. We will be continuing to run our live life-drawing on Wednesday evenings and we'll be here to deal with your party queries of course!
We've loved the response to our children's classes as well as our family classes and we will be extending a new arm of events later in the year and for school holidays however, like all small businesses we are having a tough time and sadly have reached a point where we can't support the free classes for now. If you do have a group that would like us to run a class then please do get in touch and we'll arrange one for you at cost.
Many of our models and tutors are actively helping in their local communities from holding their own events to NHS volunteering or simply looking out for a neighbour.
These are certainly unsettling times for those with weddings & events booked but rest assured we'll make our part as stress-free as possible.
We are offering everyone an opportunity to postpone their booking (within the lockdown period), we will honour your deposit payment or full payment, based upon location and number of hens as it is at present, for a 12 month period – giving you breathing space to rearrange all your events. You don't need to commit to a date now, you can just come back to us when you are ready to rebook- your current booking will just be marked as postponed.
If your event isn't for a few weeks yet, sit back and see what happens you may be able to carry on as planned but rest assured if you need to postpone your deposit will be honoured and we will work with you in booking a new date.
Together we are stronger!
See you all soon!
Mother Hen x