Your Hens with Pens Party & Corona Virus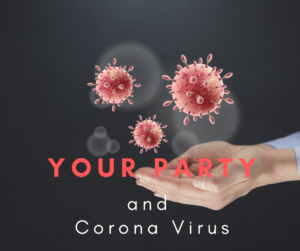 Understandably we are getting an increased number of queries regarding your party and the current virus outbreak.
We want to reassure you that all our teams will be taking the most sensible precautions with extra care and diligence when attending your event.
What if the worst happens? If you have to cancel your event owing to either illness or your venue cancelling then we will honour your deposit for a 12 month period from the date of cancellation.
Should any member of our team become unwell or unable to attend then we will endeavour to replace that team member so that your party can go ahead without a hitch and if we are unable to do so then a full refund will be made.
Obviously, it goes without saying that everyone needs to follow carefully the guidelines on hand-washing and should a member of your party become unwell then we would request that they do not attend unless cleared by an appropriate medical service.
Take care everyone and let's all have a great time at all of your fabulous events!
Mother Hen x