Hens with Pens Welcomes All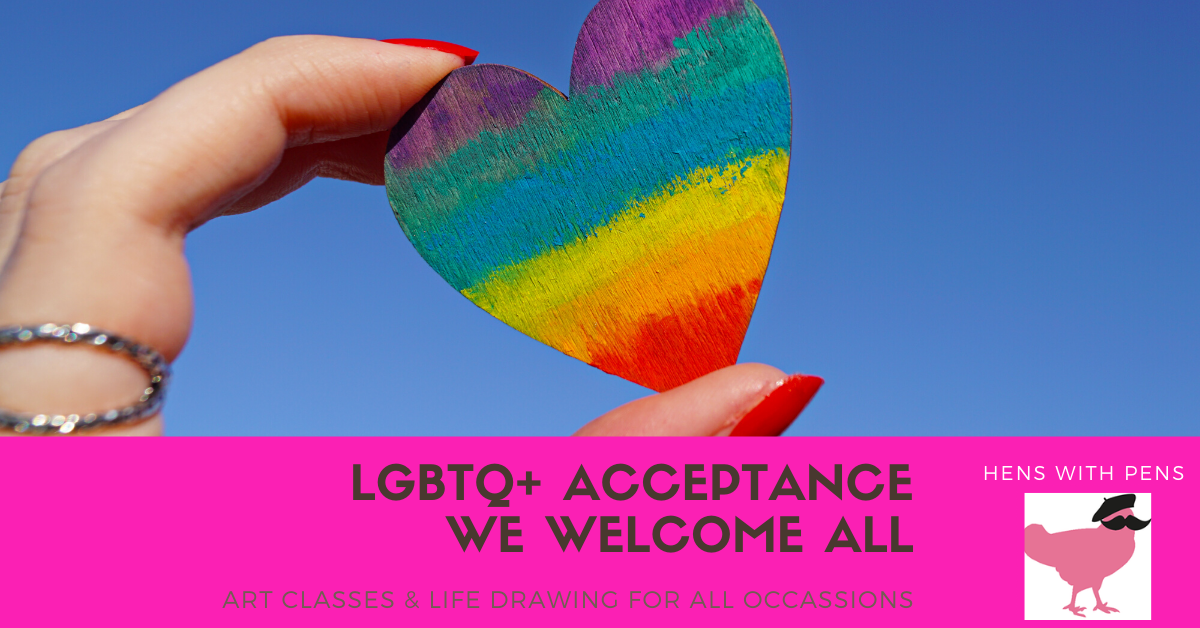 LGBTQ+ ACCEPTANCE
Here at HWP, we pride ourselves on being an open and accepting space for all.
An artistic environment free of judgement and prejudice.
We ensure all our models and tutors are as welcoming and accommodating as
us. Whether you prefer alternate pronouns or lack of a certain gender
prescience. We can sort it!
We do all we can to can for you and your needs. We're P R O U D to have you
with us.