HwP Online.. Causing a Scene with Jamila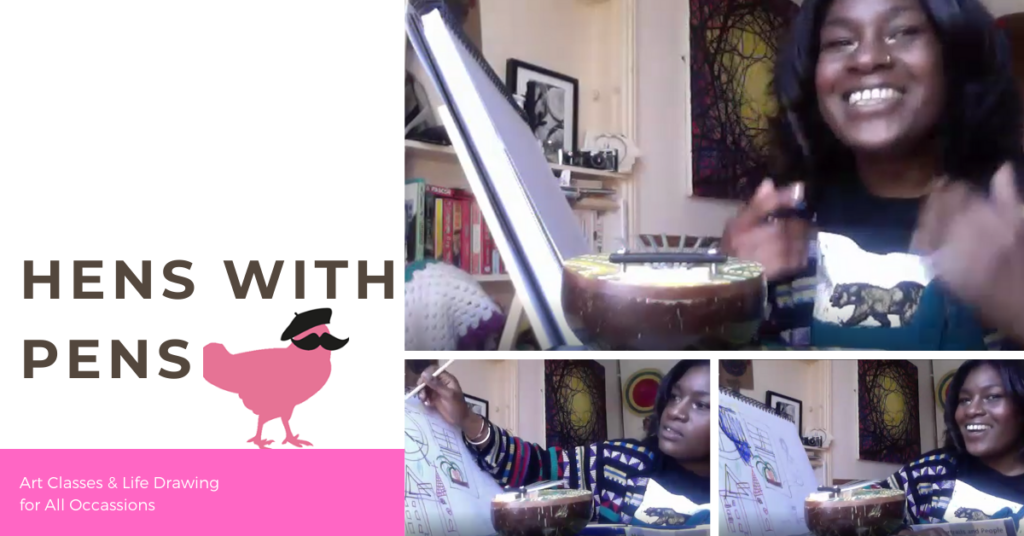 What a brilliant couple of sessions we had with Jamila today! There was an awful lot of giggling and even some beautiful singing whilst we were busy as beavers!
Jamila led us through a creative set of warm-ups and, we created together, some fantastic abstract art.
The lovely comments in your emails after the sessions gave us that warm fuzzy feeling and we are looking forward to doing our next sessions on Thursday!
Great work everybody.. your gallery below as promised!!
Mother Hen x