I see changes over the hill.. Hens with Pens parties have adapted!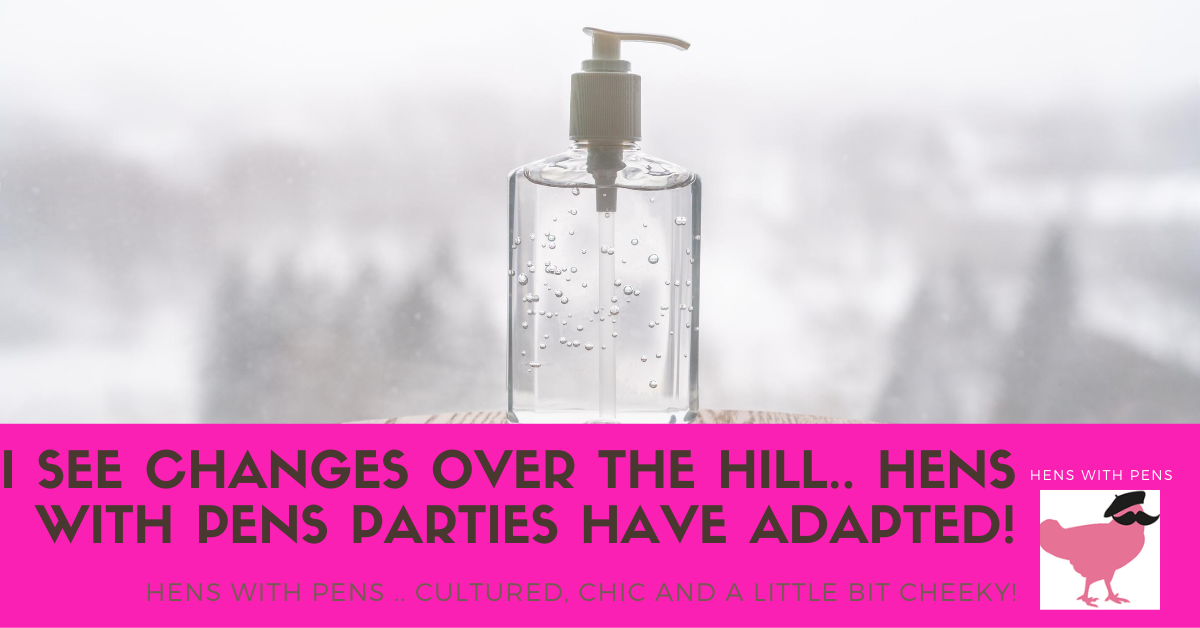 Coronavirus has changed the modern world as we know it, whilst things might not
be the way we remember or wish they could be, we can still make the best of our
situation.
We're striving to do our upmost to protect you and our staff to the highest degree,
so if you're planning a hen, stag, birthday party or even just a get together; let us
put your mind to rest.
We are implementing the following measures in response to the most updated
guidelines:
All our parties are required to complete a Risk Assessment & Participation agreement and this applies to the hen group & staff
Contact details for all participants are shared with the participating members for tracing purposes if required
Our staff will be screened for any signs of the virus.
Parties will be required to have the appropriate space needed to distance reasonably where needed.
Sanitiser will be provided to all our staff.
Our staff will where masks upon your request and masks will be provided for use at the party should you so wish – we even have a special fun activity for them!
The Berets and Moustaches from the party package the Full Monty will be yours to take home.
Each party will be assessed on their needs.
We understand this may not be the picture of your party you may have imagined but we promise you we will do all we can to keep them running as normal.
We urge you to ensure that all party goers are in good health and do not carry
symptoms of the virus. We will do our upmost to provide security and rebooking should the worst happen and someone in your party falls ill at short notice prior to the party This will be discussed further with your party organiser upon booking.