Is your party in the Bath/Bristol area? Then we're going on a picnic!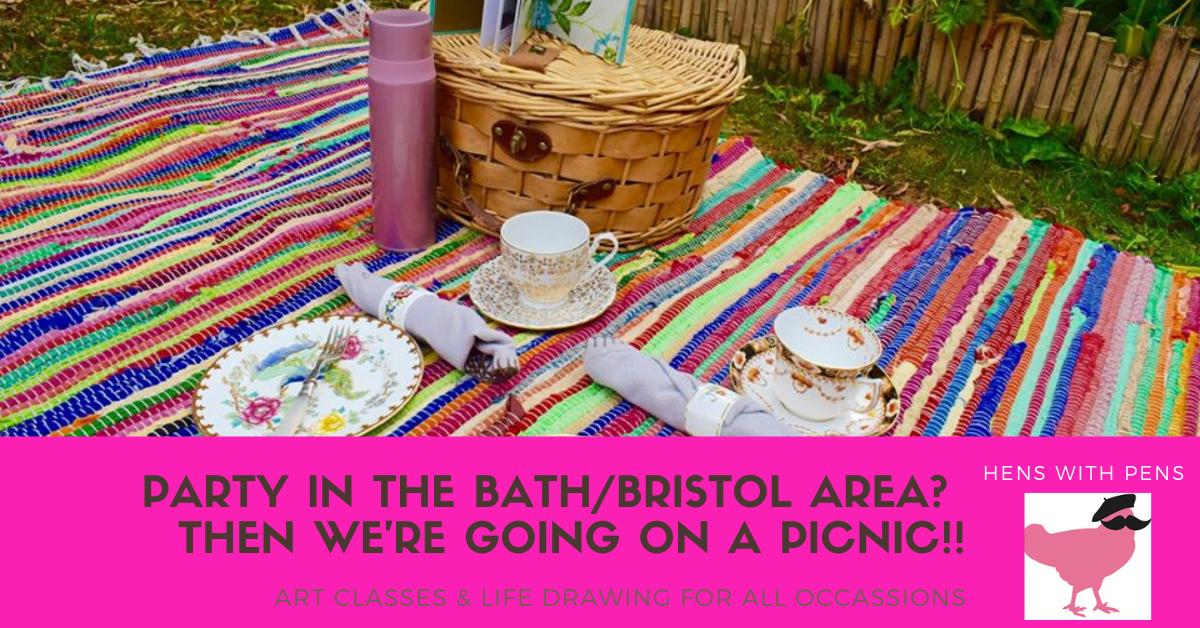 Do you ever just look at someone and wonder ' What is going on in their head?' because if you looked in ours you'd see we were wondering why were always hungry at parties! Is your party in the Bath or Bristol area?
Have you ever sat and daydreamed, staring out the window, wondering… ' Why can't I just have an Alice level picnic with my favourite people in my own garden whilst also having the coolest at home art party?' because us too! That's why we have teamed up with The Little Picnic Shop, Castle Combes. To provide just that!
In fact, we provide E V E R Y T H I N G. Tell us that isn't magical.
The Little Picnic Shop can provide top quality picnics and afternoon tea for you to collect and take home with you or if you're feeling adventurous with all the accompanying tableware from beautiful vintage china, candlesticks, to the table cloths and cutlery over on their beautiful lawns and if you need a venue we can combine the two in one place at the village hall.
So whilst you draw you can be transported to a true Alice picnic. Let me tell you the best part… shhh… come closer… that's better… ITS ALL ORGANISED FOR YOU! Shhh don't shout it too loud!!!
So why not add the vintage high tea or picnic package to your party?
Speak to one of our clucking fabulous team to arrange!