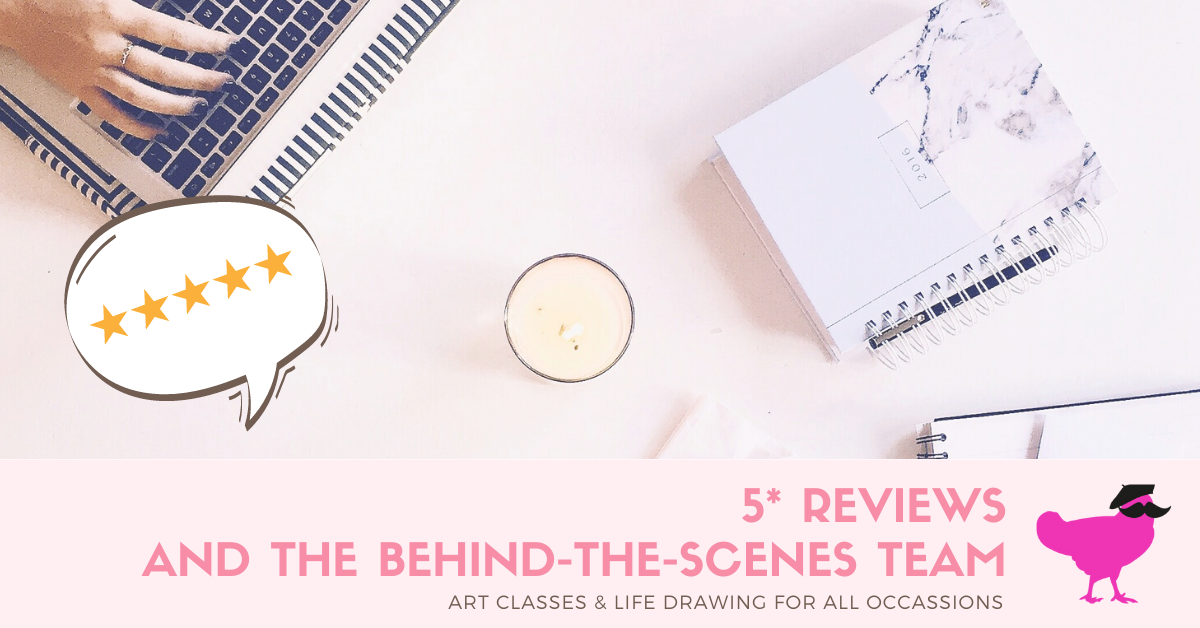 Another 5 star review for Hens with Pens! Andrew is not only a model and a tutor, he is also a key member of the behind-the-scenes team.
Who else is involved you may ask? We start with 'The Mother of All Hens' - Amanda, the matriarch of the family, Natasha, our venue wrangler and coder! And Georgii - helping with your calls and requests and of course... an absolute babe.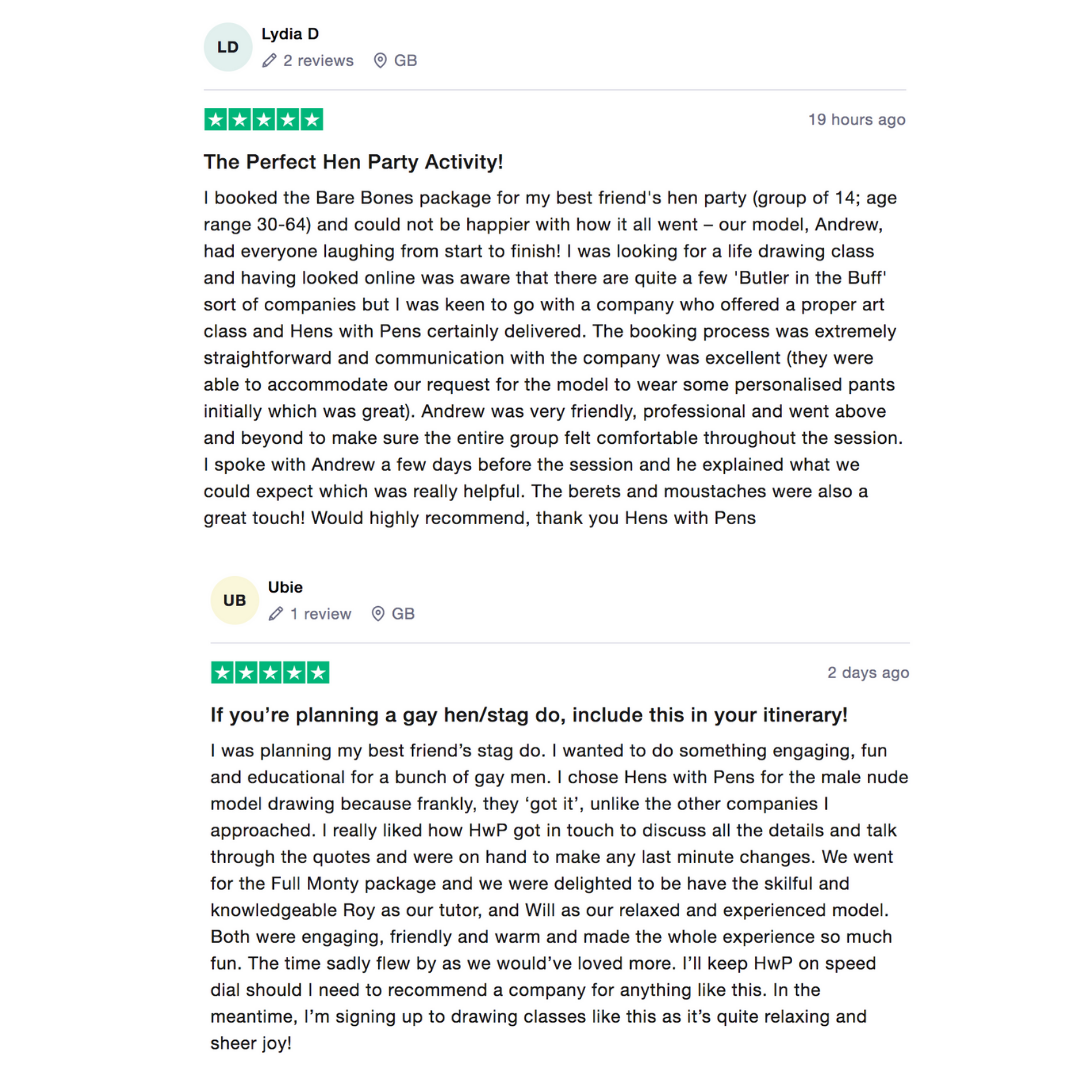 Receiving such heart warming reviews reminds us why we love this business. We feel very lucky to be part of your special hen/ stag do.
If you wish to have a party of your own wether its a hen or a birthday or just a fun activity with friends/ colleagues,
click here
to find out more!