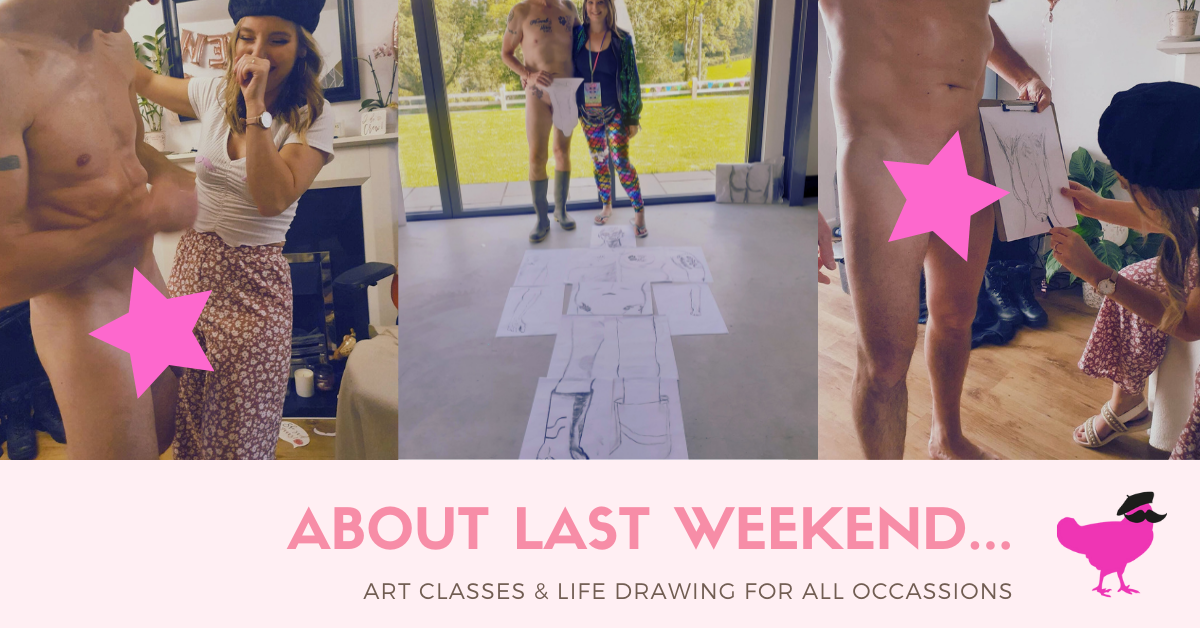 Last weekend was a blast and we were lucky enough to see the sun, perhaps it was the sun not the booze that made for some wild parties. Love the penis comparison, which was bigger? Who knows. What we do know is we have many more exciting parties lined up this weekend. And theres still time to book yours.
Hens with Pens are on a mission to bring fun and fabulous themed life drawing to your event. We offer male and female models and cater to Hens parties, LGBTQ+ events, Civil Ceremonies, Birthdays, Anniversaries, pretty much any event you can think of!
Wearing your beret and moustache while drawing your muse, you'll get a taste of the artist's life with one of our amazing models.

So what are you waiting for?