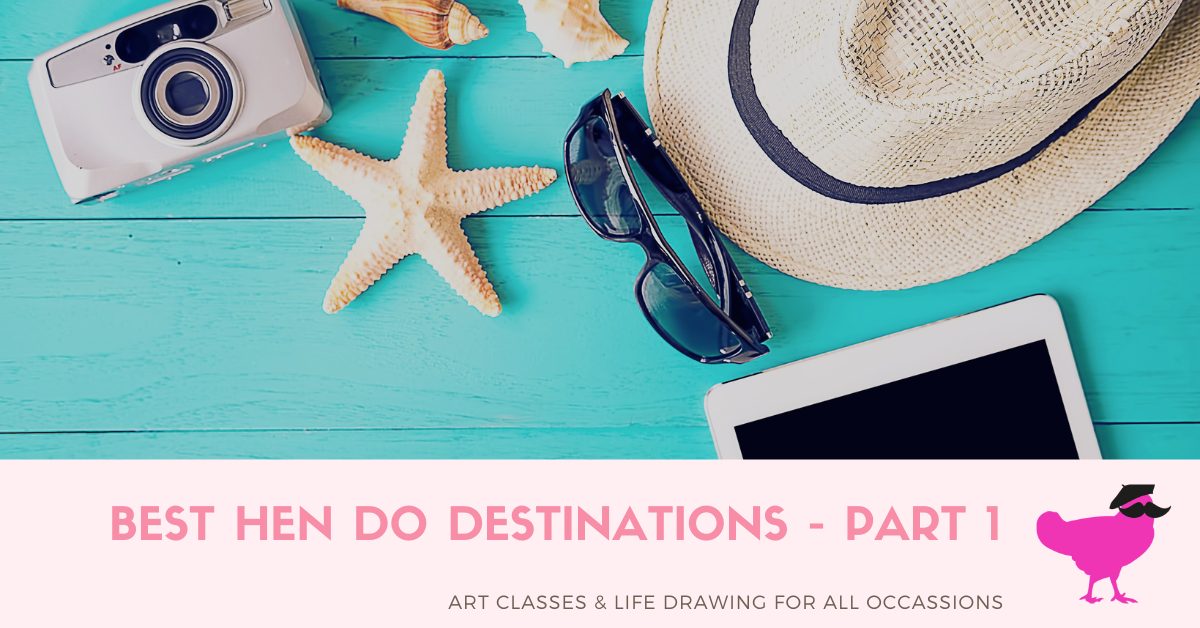 If you've been honoured with the title of bridesmaid and must accompany your friend at the altar, there is no more important task then planning the best ever hen do. Be warned however, although gathering your closest girlfriends and bringing them together to celebrate sounds like a total blast. Wine! Food! No partners to judge our drunk antics for the weekend! What could be more fun?! But like all girls weekends away, the planning of them can be an actual nightmare.
'I can't do that weekend!', 'That's too expensive!' and 'Can I let you know nearer the time?' are the bane of every Maid of Honour's existence. Finding the perfect hen-do destination will feel like mission impossible.
So, Maids of Honours, sit down and relax. Your job is about to get a whole lot easier. Here are a couple of then best hen do destinations right now...
Described as "sunny and sensuous", this spot in Europe is at the top of The Telegraph's comprehensive ranking of the world's greatest cities.
It's the city where Picasso and Gaudí's eccentricities could flourish, where quality-of-life surveys are off the charts, where the food is to die for and the weather is stunning, and where playfulness is unshakable.

Oh and obviously you can explore the iconic city AND beaches. How often do those two come hand in hand?!
Bristol is just a stones-throw away from Bath, which makes for a lovely day trip. Visit the Roman baths and wander round the quaint, old streets. Here are 5 reasons Bristol is now a hot spot for Hen Do's...
Bristol has received massive investment over the last 20 years, transforming itself into a modern, uber cool destination.
A broad range of accommodation to suit all budgets.
Huge selection of stag-and-hen-friendly bars and restaurants suitable to all tastes.
A plethora of activities in and around the city.
Easy access by motorway, rail and a busy regional airport.
As you'd expect, the city centre contains the broadest options for wining and dining, with Corn Street and King Street in the Old City especially popular with hen parties. If you're looking for more of a raucous night then head to the Harbourside area, where you'll find many waterside bars and restaurants. Meanwhile nearby Park Street is perfect for a bar crawl, with lots of swanky cocktail joints to swing by as well as great restaurants.
Scotland's capital is one of the most beautiful cities in Europe, built over hills which overlook the sea. You could go time and time again and find different things to do - from shopping to eating (a lot) and all of the culture. And walks. Don't forget the stunning walks.
Climb Arthur's Seat or Carlton Hill in the morning before enjoying lunch at one of the city's many delicious brunch spots. Wander down to Dean Village and along the river to Stockwell in the afternoon, or shop 'til you drop on Princes Street. There's also the castle to check out, the Scottish National Portrait Gallery and Princes Street Gardens (which comes to life at Christmas, FYI).