Bring the races to your event this weekend!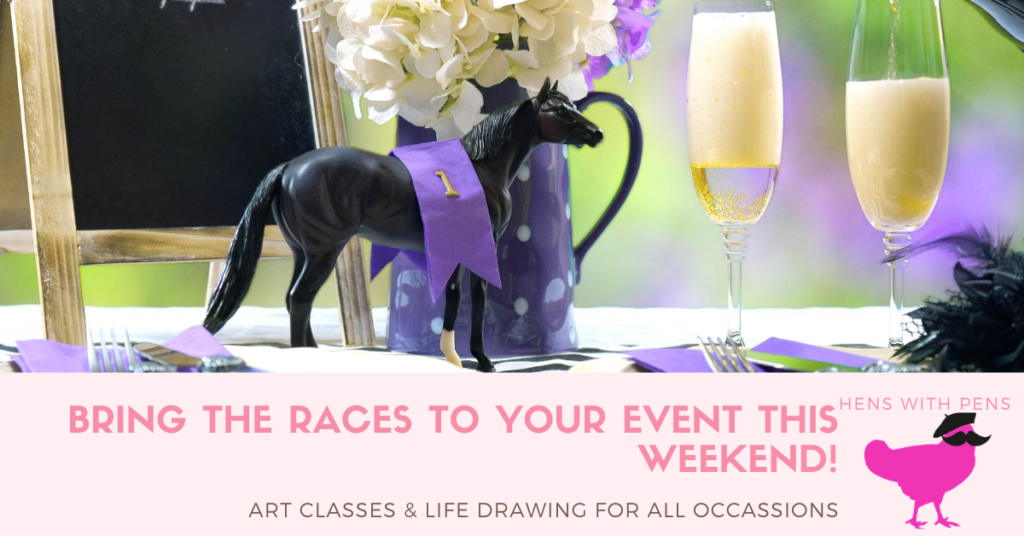 We shall not let Covid beat us or ruin our favourite day of the year…. LADIES DAY!!
But how are our favourite event organisers tackling the Covid-19 dilemma you may ask? Well we asked them the same question and here's what we know so far for Downpatrick Racecourse, NI Ladies Day.
A normally marked occasion in the calendar, Downpatrick Ladies day is a large event that everyone locally and in the surrounding areas look forward to. So naturally they were disappointed to hear the closure of the course due to the current pandemic.
However, do not fear, Downpatrick have whipped out all the stops to bring Ladies day to us!
On Monday 31st August 2020, they are hosting a virtual Ladies day. Streaming all the best events to you live at home, how cluck-ingly fabulous is that!!
SO gather your ladies, grab yourself some Prosecco or relevant alternative, dress to impress and get ready for a day of fun, be it not slightly different to the usual layout!
We just have one request, stay safe, follow social distancing to protect yourself and those around you.
PST. ONE MORE THING BEFORE YOU GO
They're even hosting a competition with great prizes for the best dressed, with all proceeds going to the Injured Jockey Fund via Go Fund Me, all you have to do is Donate £5 to the fund and then tag Downpatrick Racecourse in your photos on your social media and don't forget #henswithpen
Maybe you could even try drawing some of the jockeys? Tag us in you ladies day artwork on your Instagram/ Facebook
@henswithpens
fairygodmothers@henswithpens.com