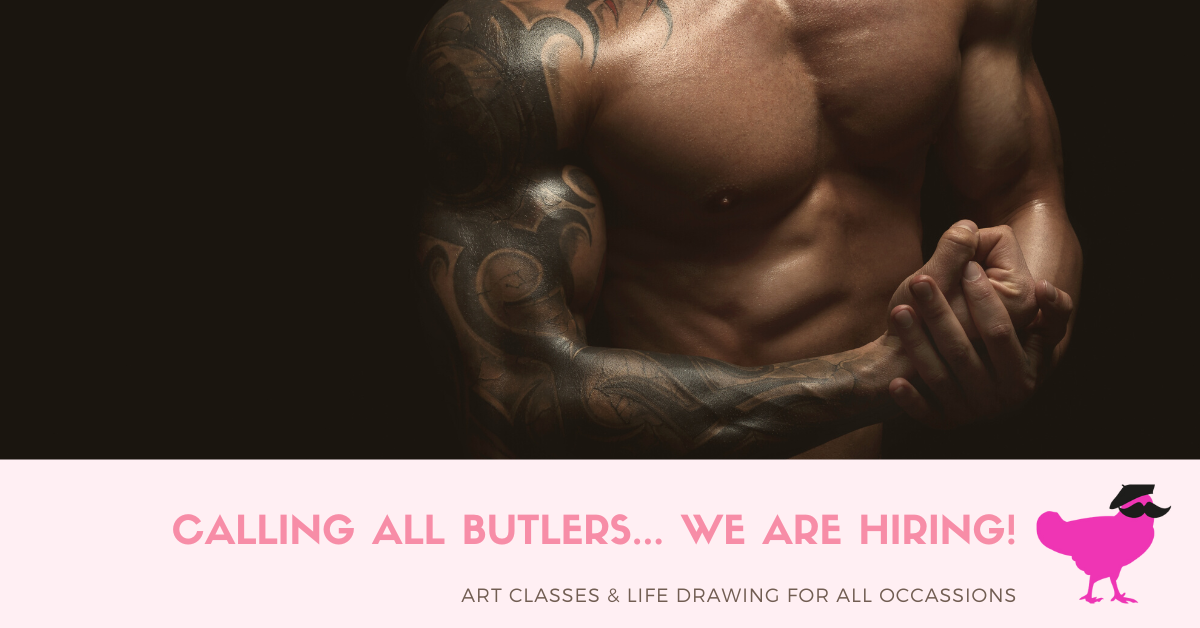 Two hours of classy but cheeky 'Hens with Pens' style Butlering! Pouring your drinks, party-pitched games, body-paint your butler and special requests.
As a Butler will be required to wear a bottom revealing apron, please only apply if you feel comfortable with this.
We are looking for men with great looks and physiques, big bubbly personalities and buckets of enthusiasm! As this is a new addition to Hens With Pens, we are looking to hire new buff butlers to work to all over the UK. Does this sound like you?