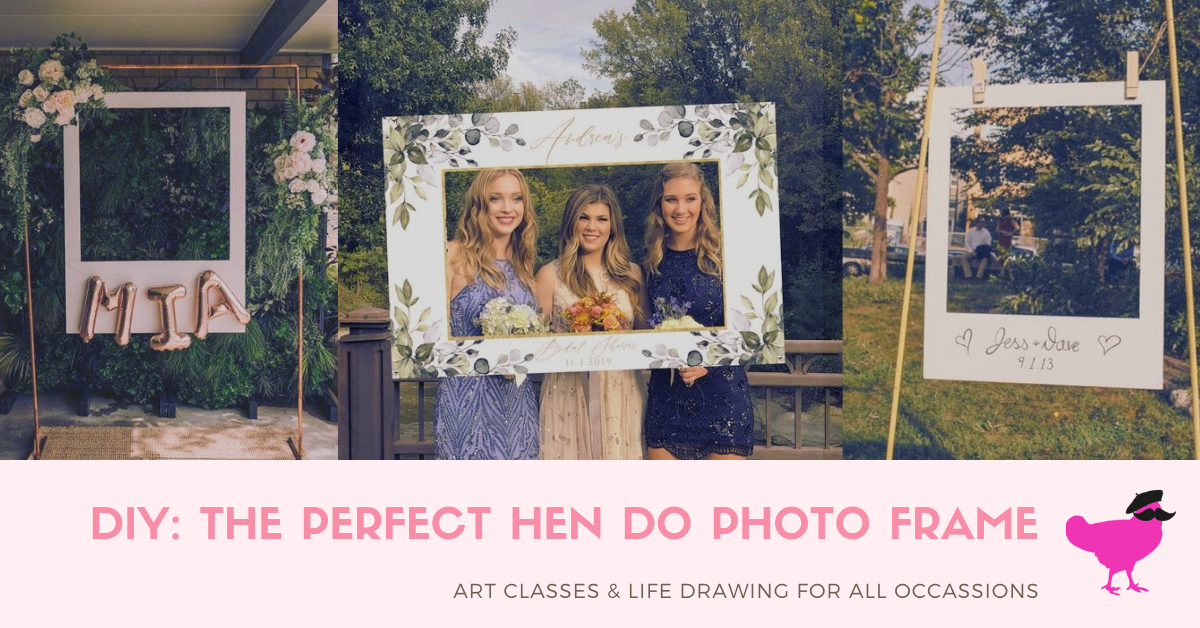 Here is a quick how-to create your very own custom selfie frame for your hen do! This is a cute and unique way to add something special to your hen do. There are many website to purchase a personalised selfie frame, but why not have some fun making your own?!
Using thick poster board, use a pencil to draw the area you would like to cut out. You can google a polaroid picture to get a good idea of how much board you want to remove. Once you are satisfied with the lines, carefully use a razor blade to cut and create an opening in the middle of the poster board. Take a piece of sandpaper to smooth out the inside of the frame.
This is the fun bit! Paint the board a colour of your choice or leave it white for that pure white bridal feel. Write something specific to the occasion, such as "Bride to Be" in pencil, followed by a paint pen, or if you have a steady hand - go for it with a paint brush! It's good prep for your life drawing class ;)
STEP 3: DECORATE THAT FRAME!
You can add whatever you like such as; paper flowers, paper gems, perhaps anything you have lurking around in your kids are kits!
Keen on having your own party and showing off your funky frame?