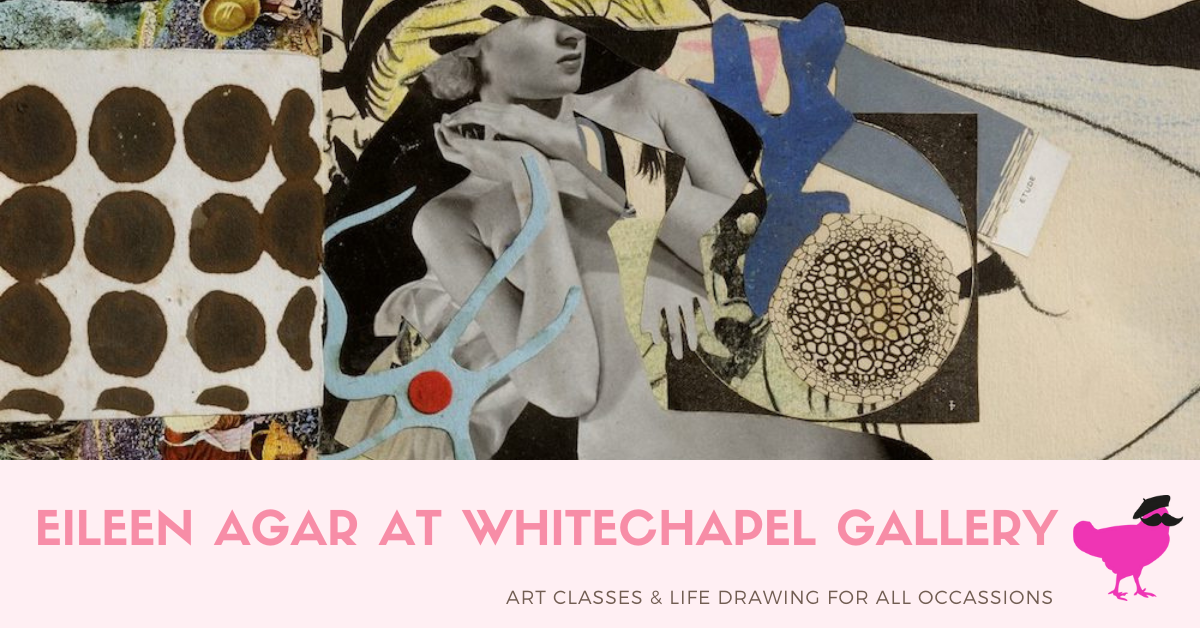 See the largest-ever major exhibition of artist Eileen Agar at the Whitechapel Gallery, featuring more than 100 paintings, collages, photographs and archive material, much of which has been rarely exhibited.
This major retrospective is the largest of Agar's work to date and celebrates the crucial role that the artist played within the development of European 20th-century culture.
'I have spent my whole life in revolt against convention, trying to bring colour and light and a sense of the mysterious to daily existence. One must have a hunger for new colour, new shapes, and new possibilities of discovery.'
Throughout her nearly 70-year career, Agar combined elements of two of the 20th century's most significant artistic tendencies: Cubism and Surrealism. The exhibition explores how these early inspirations rapidly developed into her very personal style that offered a moving commentary on society over a period of tremendous social change.
Fascinated by classical art, ancient mythologies, the natural world and sexual pleasure, Agar mined these subjects and her own biography for the forms and content that filled her works.
Where? Whitechapel Gallery, London
When? 19 May - 29 August 2021