Hens with Pens - Henhouse favourite Cocktails!!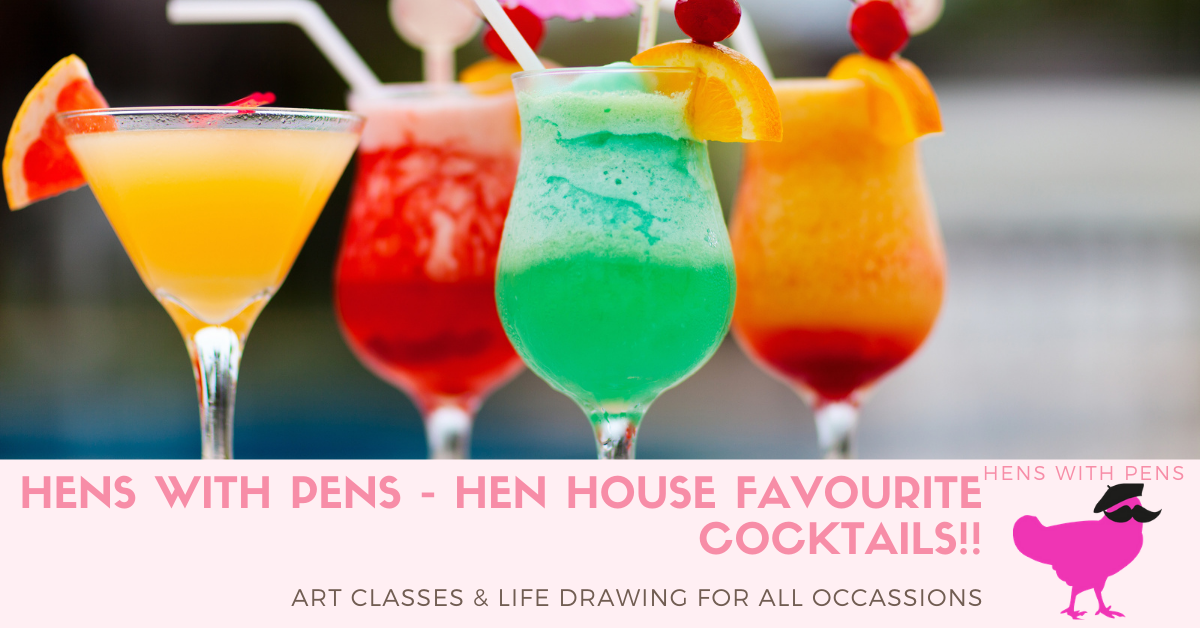 Every great hen party needs some fantastic drinks.. why not try these henhouse favourites!!!
Use plump, fresh berries for a strawberry gin and tonic. This recipe begins with a strawberry simple syrup, which is paired with your favorite bottles of gin and tonic. You'll be relaxing on the patio with a charmingly sweet cocktail in minutes.
• 15 ml lime juice (fresh)
• tonic water (or enough to fill)
• Garnish: fresh strawberry
Method - In a highball glass filled with ice, pour the gin, lime juice, and strawberry syrup. - Stir well. - Slowly fill with tonic water and garnish with a fresh strawberry. - Serve and enjoy!
If a fresh mint mojito is your idea of a great drink, toss some berry-licious flavour into the mix! In the raspberry mojito, sweet berries are added to the minty muddle while Chambord takes over as the sweetener and ginger ale brings in some sparkle. Everything else remains the same, so it's both familiar and unique.
• 5 to 6 fresh mint leaves
• 3 to 4 fresh raspberries, plus more for garnish
• 20ml ginger ale, to taste
• Mint sprig, for garnish
In a highball glass, add several mint leaves and raspberries. Muddle well to release the juice of the berries and the essence of the mint.
Method - Fill the glass with ice and squeeze in the juice of the lime wedges. - Add the rum and raspberry liqueur. - Top off with ginger ale and stir well. - Garnish with more raspberries and a sprig of mint. Serve and enjoy.
⁃ To wake up the mint's flavour, slap the leaves between your palms or gently tear them before adding them to the glass.
⁃ Try wiping the glass rim with a lime wedge to get a refreshing, tart taste with every sip.
⁃ You can use frozen raspberries; enough to cover the bottom of the glass should do. Thaw the berries first so they're easier to muddle.
Grapefruit Prosecco Cocktail
Prosecco is generally a little sweeter than Champagne. The bigger and looser bubbles and tropical fruit flavours make it a perfect choice to use in sparkling cocktails
• 60ml Cointreau, divided
• 120ml fresh grapefruit juice, divided (about 3 grapefruit)
• 500ml prosecco, divided
• 4 grapefruit wedges for garnish
⁃ Pour one tablespoon Cointreau, two tablespoons grapefruit juice and a 1/2 cup prosecco into each of four chilled Champagne flutes (or wine glasses). Stir slightly with a long-handles spoon to mix.
⁃ Garnish each glass with a small grapefruit wedge and serve immediately.
⁃ Keep all ingredients chilled in the fridge before making this cocktail.