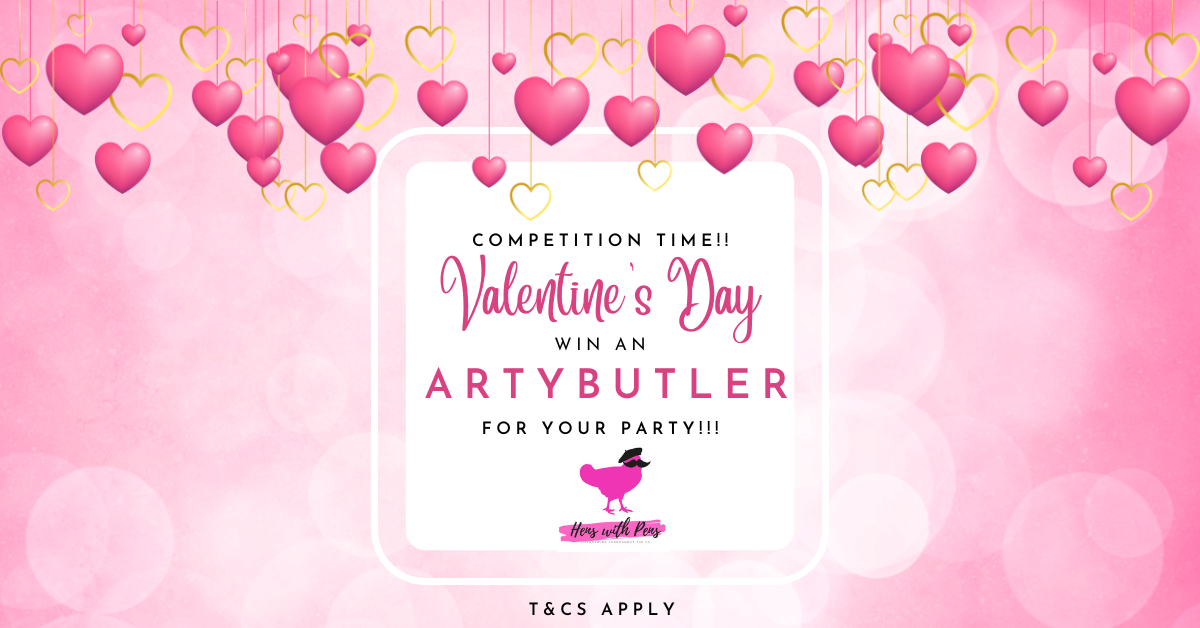 This year Hens with Pens is offering you the chance to win one of our fabulous Arty Butlers for your party! You can have this in addition to another party type for example you could extend your Full Monty or Bare Bones party and enjoy some time with your Butler afterward or you could just have the Arty Butler as your main event.
Some T&C's do apply and you'll find these at the bottom.
What do you need to do.. I hear you ask!?
That's simple.. we want to hear all about your fabulous engagement complete with a photo or two. Just tell us your love story and the most amazing one will win the prize!
Just share your photo and story with us via fb, insta or email.
..and dont forget to like and share us on socials.
Offer only open to mainland UK.
Offer excludes Butler travel which you will need to pay for if not added to another package.

The offer is for up to 15 people and additional hens will be charged at £10/hen.

You must be 18 or over to participate.
Closing date for entries 28/02/2023
and finally.. you must be happy to share your event on socials and our marketing.