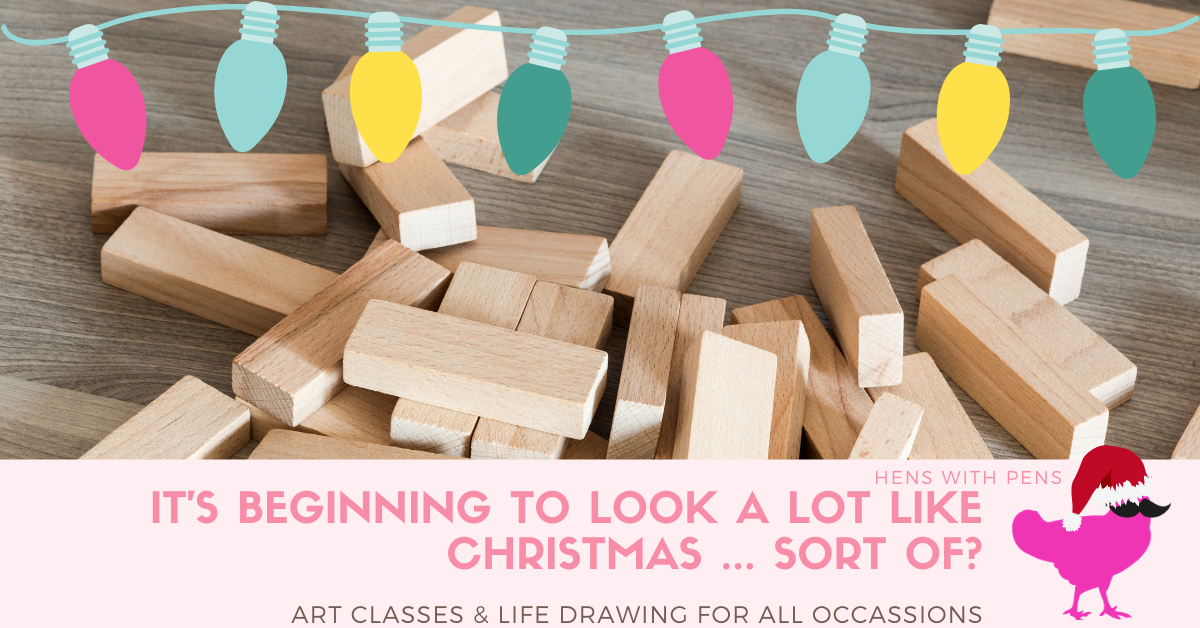 It's beginning to look a lot like Christmas ... sort of?
Here at the hen house we know it might not be the dreamy winter day we've all dreamt of, but whilst your Christmas might be served with a great big dollop BoJo's special tiers; it doesn't mean we can't make the best of the situation.
We also know that due to the Covid-19 pandemic that most of us are clenching our wallets close to our chests, so here's our hen house favourite games for you and your loved ones that are both budget friendly and socially safe. They can be done in your garden, over zoom with the whole family or in large open spaces.
1. Giant Jenga! - May the steadiest hand win!
2. Baby Campfire, S'mores and stories- Who doesn't love a warm campfire, some marsh mellows, reminiscing on the things you plan to do together in the coming year. It's the simple things <3
3. Bowling - Can you elves survive without the barriers up? Take your little bowling kit to anywhere flat and see who's household can get the best score!
4. Rock-in around the Xmas tree - Have you got yourself some trees (any will do!), some spare decorations? split into your households and race to decorate your tree as fast as you can!
5. Ready, set, BUILD!- Split into your respective households, set 10 minutes on the clock and race to gather anything you can find and build the best Christmas decoration! Let's see how creative you can get!
6. Bauble on a budget- All you need is some left over supplies or cheap supplies from any supermarket, some tape or blu tac and an open wall space. Create the outline of a tree (or anything!) with your supplies and tape/tac them in place, add some lights or treats; show off your creations with the whole family! Who can get the most resourceful?
7. Pressie hunt- Hide special treats around the garden and race to find them, open them socially spaced from each other over a hot cuppa... dont forget your Christmas jumper, gloves and woolly hat
Regardless of your situation, from all of us here at the hen house, we hope you and your loved ones have a safe and happy Christmas- we hope to be clucking around the Christmas trees with you soon.