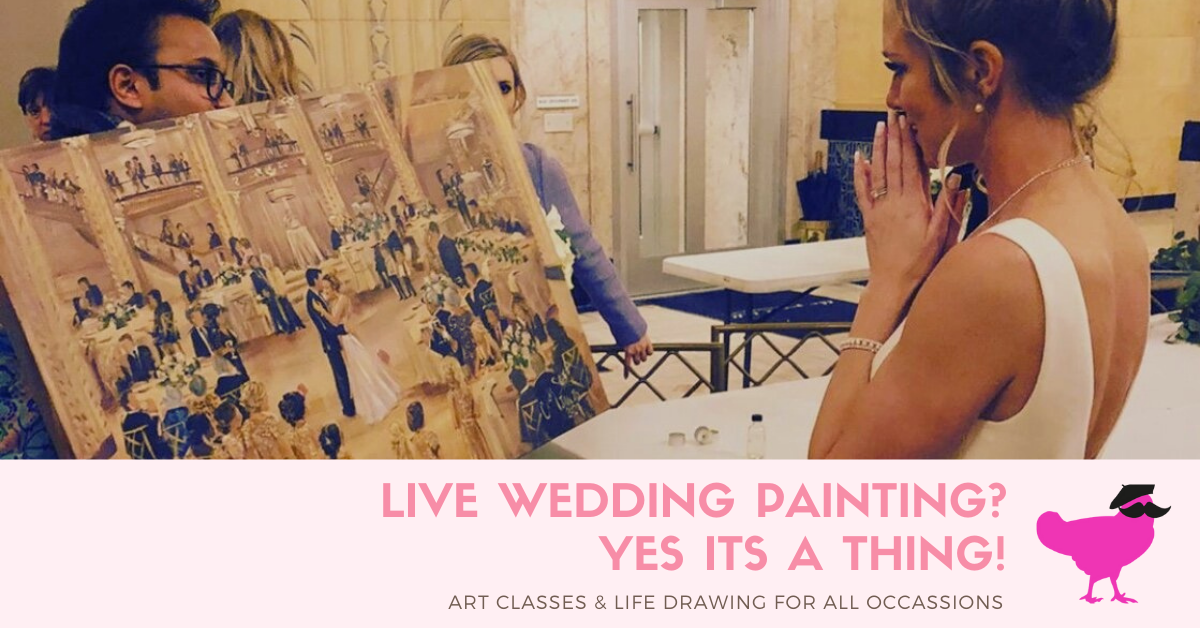 Everyone has a photographer and has photos taken. This is a piece of luxury you can have in your home just for you. What an amazing way to remember your special day.
The painter arrives with a blank canvas, as the celebration continues and the overall vibe of the event is translated onto canvas, and the painting is completed as things start to wind down.
Having a live painter takes your wedding to the next level of uniqueness. The wedding party and guests are overjoyed to find themselves and others in the painting. Not many can say they've been captured forever in a painting.
A wonderful idea if you would like to give your loved one a super special wedding gift.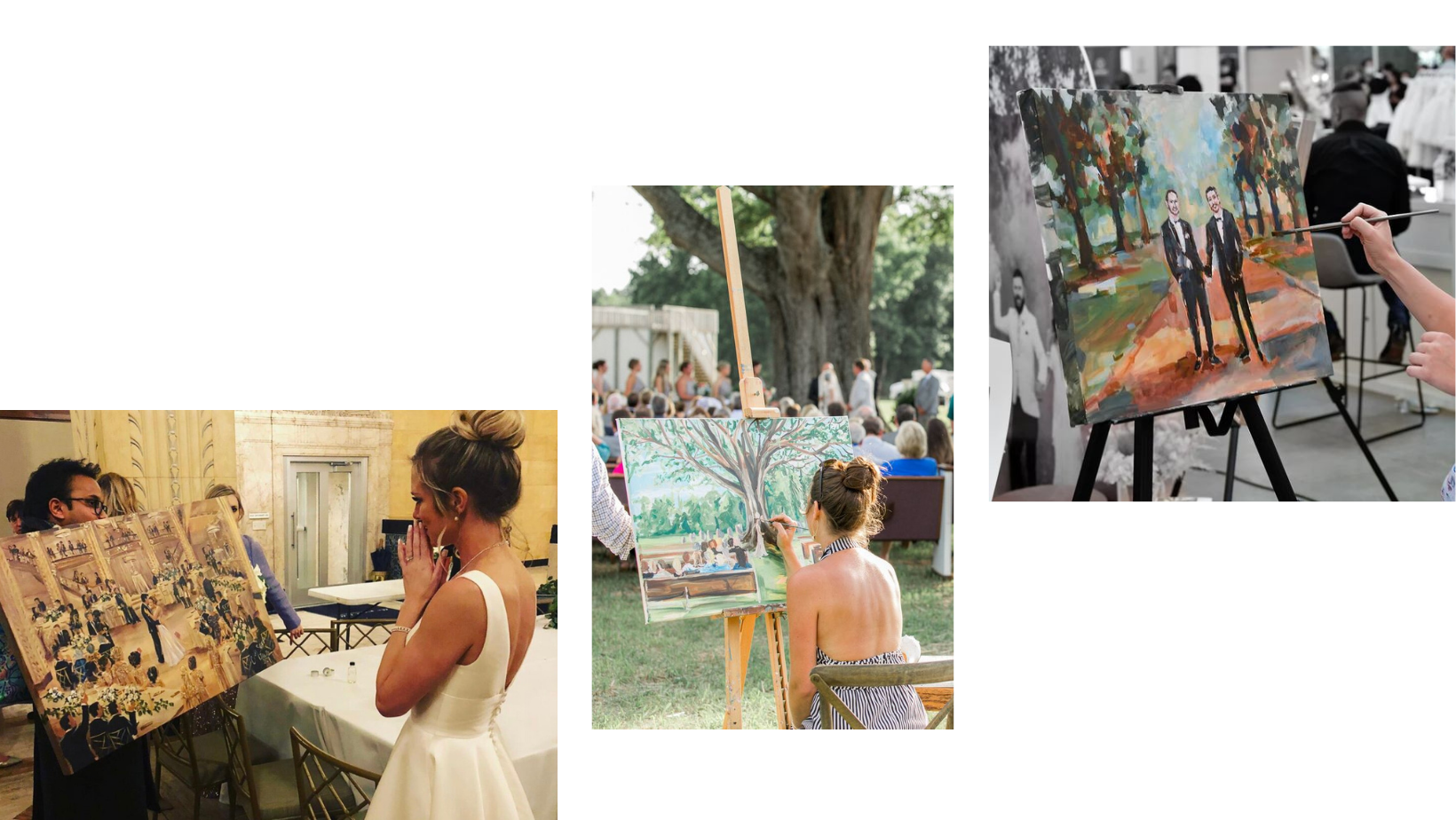 Here are some Live Wedding/ Event painters across the UK