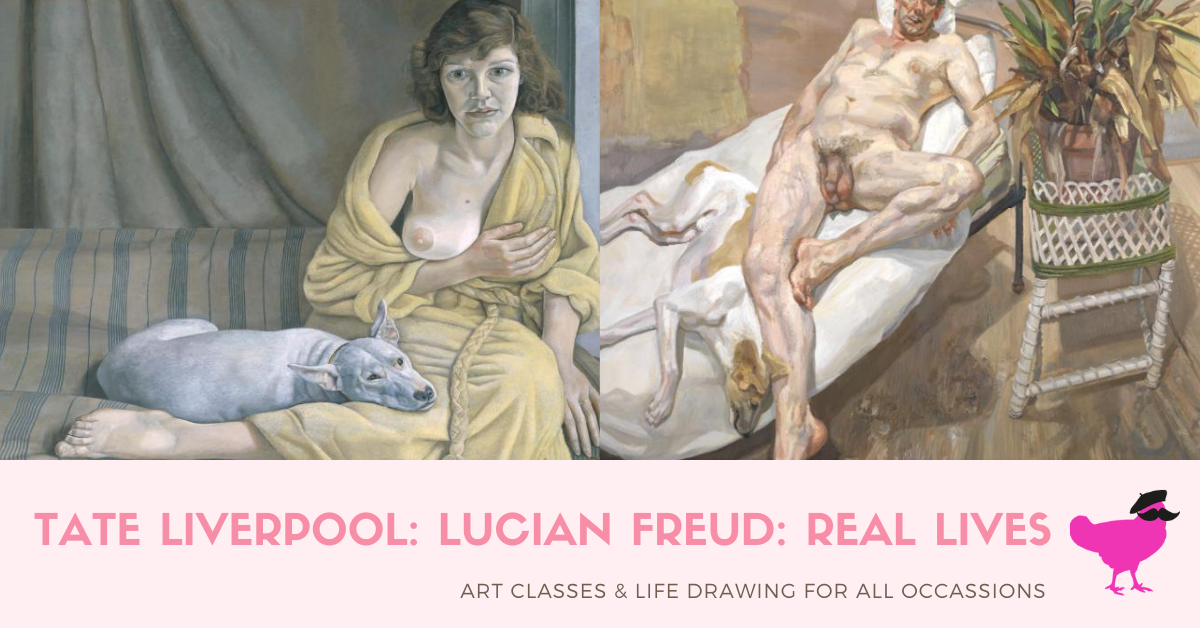 "My work is purely autobiographical. It is about myself and my surroundings... I work from the people that interest me... I use the people to invent my pictures with, and I can work more freely when they are there."
Real Lives - brings some of Freud's most iconic paintings, etchings and photographs, providing an 'intimate glimpse into Freud's Life.
It is the first exhibition of Freud's work in the North West for more than thirty years. If you live in Liverpool, why not check it out, you won't be disappointed, promise!
The nudes for which Freud is most famous are all on display for you to see, along with close-up etchings, including his mother Lucie and lover Celia Paul.
The exhibition focuses on portraits of friends and family, animals, most often pets of the sitters. Still, lives and nature play an essential role through Freud's commitment to painting the human figure, painting plants, trees and inanimate objects.
When? Finishes 16 January 2022