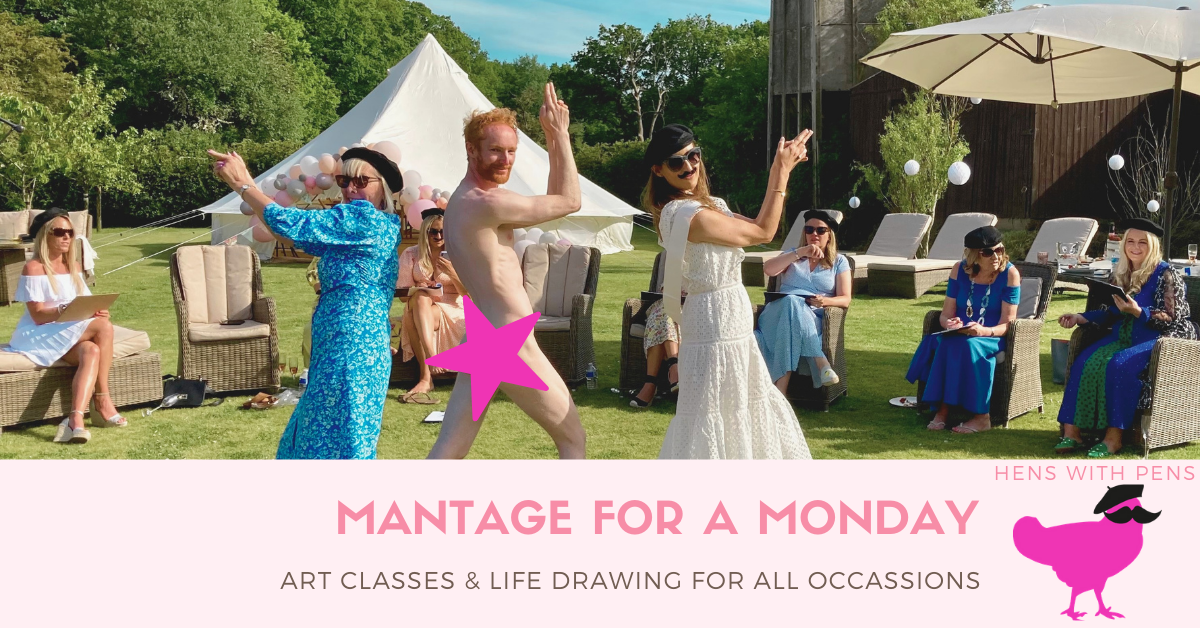 Did you know you can host your party outdoors?
Many venues have been extremely accommodating and moved our existing parties to a garden when possible. However, the unpredictable restrictions have resulted in many hens having to scramble last minute for an alternative venue.
The most reliable choice? the great outdoors.
Our models are experienced professionals who will tailor their poses and guidance to your location/ venue, using items around them as suitable props or backdrops.
Popular outdoor venue ideas:
- Glamping - this has become an increasingly popular choice, if you're not keen on camping, some of the sites allow you to rent the space for a couple of hours.
- Your own garden/home - the most guaranteed venue choice at the moment!
- Local village/ town hall - the majority have an outdoor space to hire.
The glorious English weather is often a risky situation, we suggest popping up a marque!
We have loved seeing how creative our hens have been over the past few weeks with their last minute venue changes. If you still want to enjoy a life drawing class, theres always a way.
So, don't let the restrictions stop you, let's go outside!!