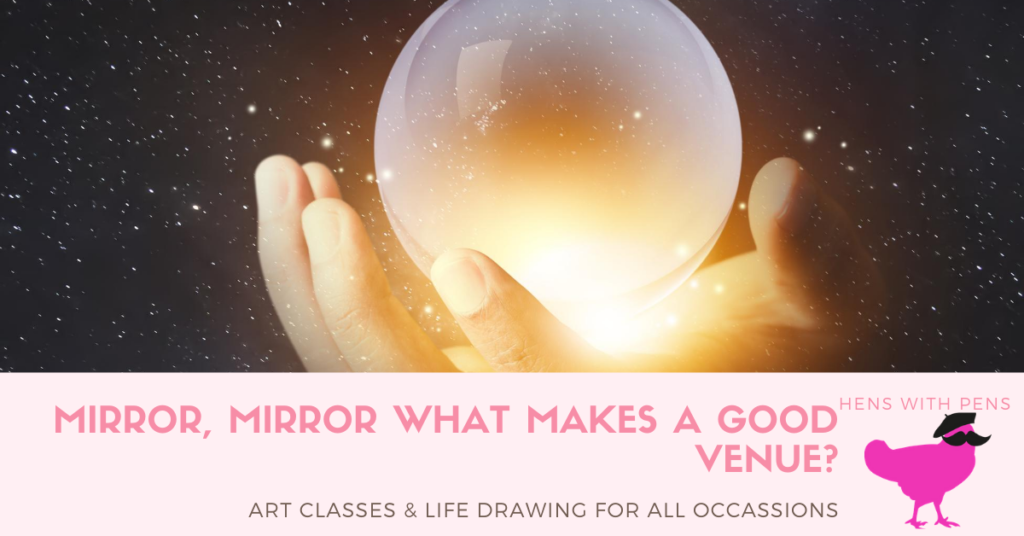 HEY P-ARTY HUNTER!
Don't you just find sometimes having to choose your own venue can be a daunting task, so what makes a good venue you might ask?
There are several things we suggest that you consider when searching for your venue.. you might have a million questions running through your mind when searching. So here are our clucking fabulous tips to help you and your party planner find the perfect location
Firstly, your venue needs 100% sealed off from public view, with no one passing through. We don't want any curious eyes peeping in! This allows your model to feel more comfortable in their environment so they can model for you at ease.
There needs to be enough room for the model to comfortably position their body in good view for all party-goers, this could include laying down, sitting or standing. There needs to be plenty of space for the attendees to sit with enough space for your elbows! Whilst also allowing room for your tutor and/or photographer to move around freely.
Consider your lighting- Well lit venues both natural light or artificial allow for better natural shadowing on the model when it comes to the drawing section of your party. It also allows for better quality photos from your HWP Photographer if this is in your package however most of our models and togs will likely bring a ring light just incase extra lighting is needed. Venues with good natural and artificial light are ideal.
Consider the time needed there - If you're intending on hiring out a venue consider the time needed for your party and allow half an hour either side of your party start time for the model/tutor to set up and to prevent you having to rush out the venue after having such a magical time. You want to be fully relaxed, a tight time frame won't allow for this.
Consider the temperature - Bear in mind that you'll be sat down for 45- 90 minutes so you'll want the room to be at a comfortable temperature so that you aren't sat in coats. Plus our model might get a little chilly! ;-)
Location accessibility - Is your location accessible to cars or public transport? Some of our models or tutors will need this to get materials to the site safely. Some of their equipment can be heavy so a location with a lift can be ideal!
AND THE MAIN QUESTION!
Where could you host a party?
ANYWHERE! (within reason) Any house, hall, art studio, private space, private garden or enclosed space.
Now all these clucking fabulous tips considered, get hunting! If you're still truly lost on where to host your party, drop one of our fairy godmothers a message and we'll do our best to help you with one of our partner venues