Model Matters: Q&A with a Life Model - John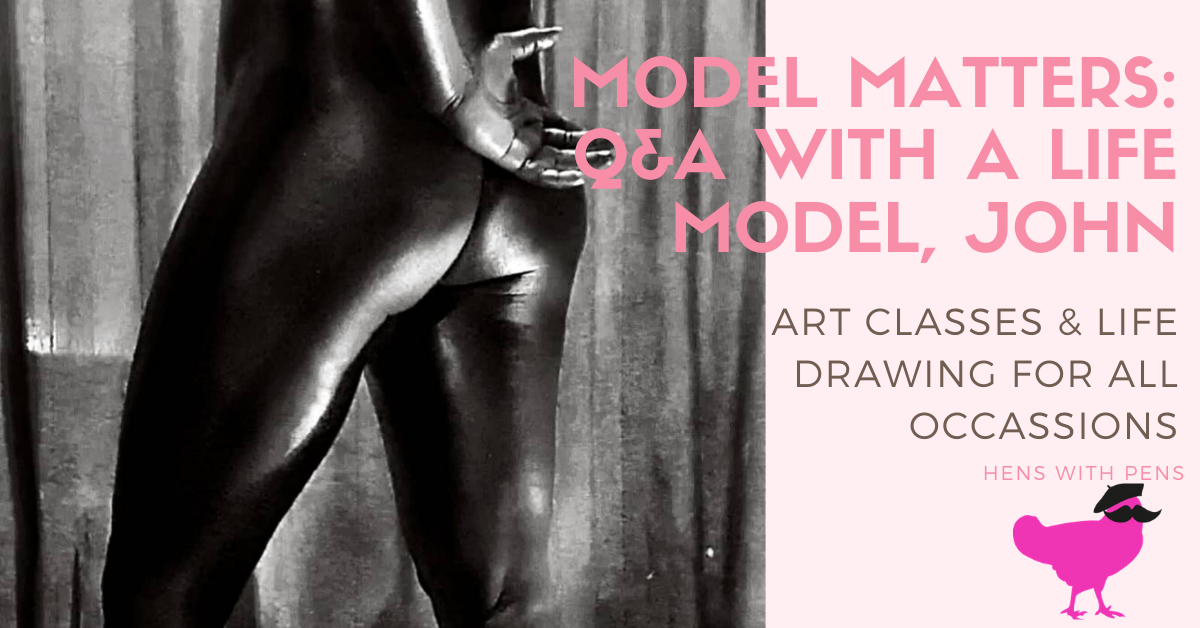 How did you start life modelling?
I started life modelling for Birmingham University just before I moved to London in early 2000, I started modelling as a lecturer, my mentor suggested I become a model, I gave it a go and it.
The main reason why I enjoy being a model is that it's made me truly accept myself for who I am and when I am modelling it's very relaxing. I enter a meditation kinda state and I just imagine myself sitting on a beautiful beach without a care in the world watching the waves and feeling the warm glow of the waves on my skin, hearing sea gulls and the tide coming in and feeling the light breeze on my face, I feel so calm with thinking about this its truly wonderful.
Well ,there have been many hilarious experiences. I remember once a couple of years ago, I was working for a Hen Agency hen party and the bride-to-be had a blow-up doll with her fiancé's face printed on a mask and placed on the dummies face - I picked up the Dummy and started dancing with it, the whole class couldn't stop laughing, even I was laughing it was so funny.