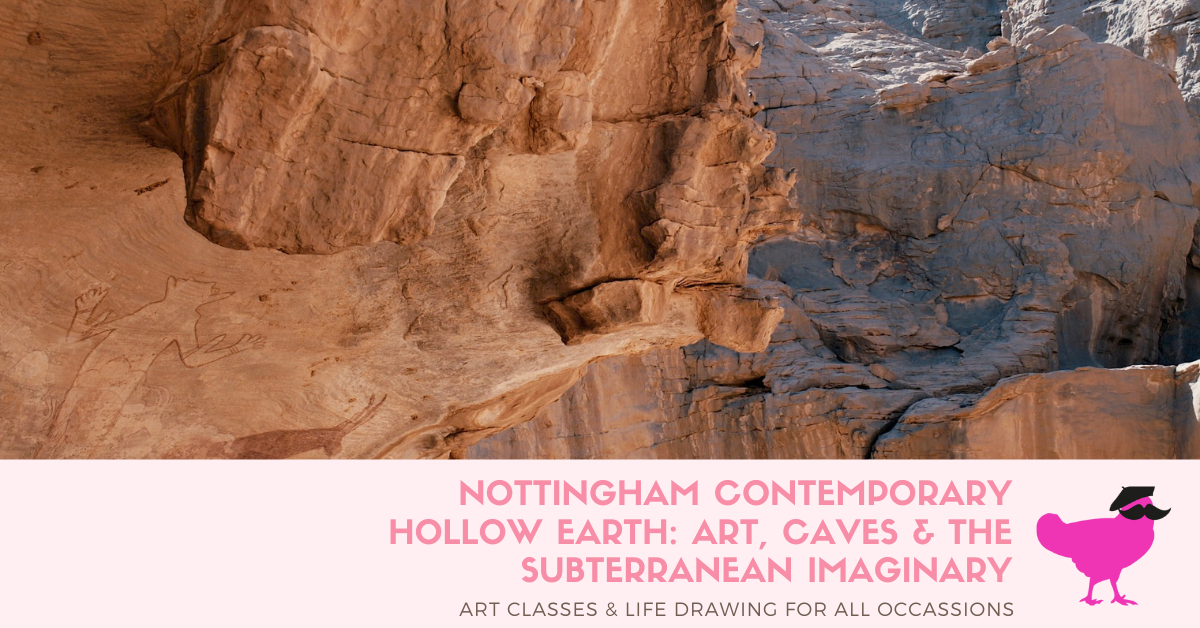 Hollow Earth: Art, Caves & The Subterranean Imaginary
Live in Nottingham or visiting soon? Here is an exhibition that is not life drawing related, but definitely worth a visit.
Common to every culture and world religion, caves have been an enduring source of inspiration for artists across the ages. Nottingham sits above a shadow city: a collection of almost 1,000 hand-carved sandstone caves, dating back to the Middle Ages.
Spanning the last century, Hollow Earth at Nottingham Contemporary brings together a wide range of responses to the image and idea of the cave, covering themes of prehistory and myth, ritual and the future.
More recently, ancient caves have become homes to data farms, seed vaults and doomsday bunkers.
24 Sep 2022 – 22 Jan 2023