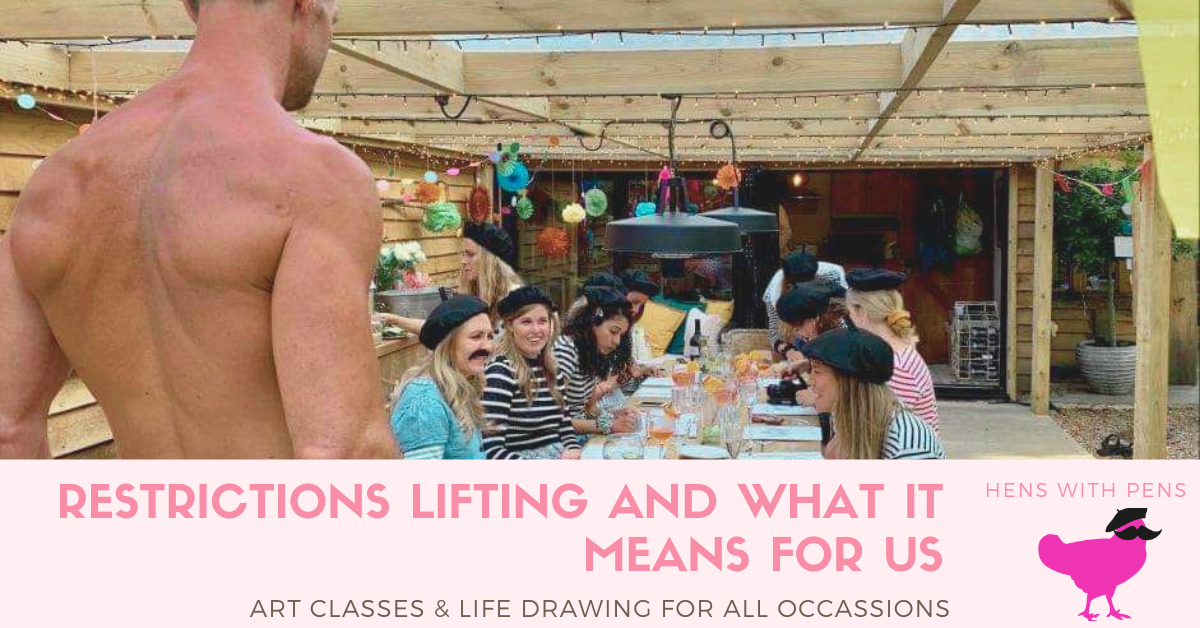 Restrictions have lifted, but what does that mean for Hens with Pens?
Your safety is important to us, we'll still be using good practice - so cleaning of all equipment, single use berets that you can keep - woo!
We will ask for rooms to be as well-ventilated as possible, which shouldn't be a problem with this heat wave!
Our teams have been, and will continue to do regular flow tests so you can have some peace of mind.
If you have any queries please don't hesitate to contact one of our wonderful team members!