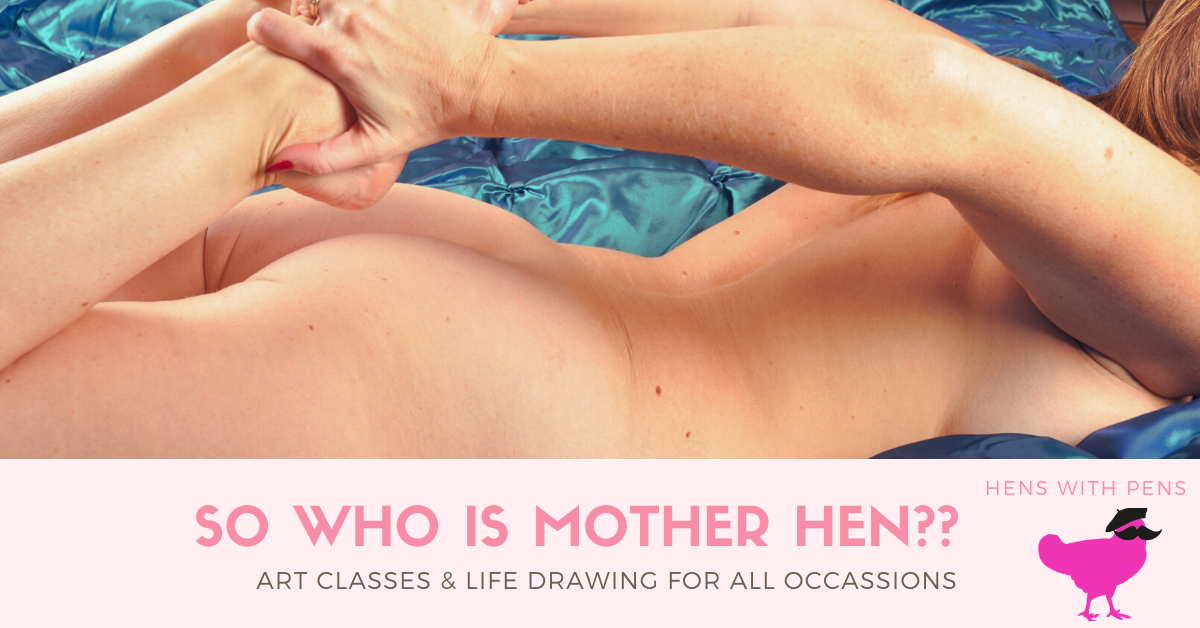 It's been a long asked question!
Yes, hens, models and tutors often ask who is Mother Hen.. here, she tells us a bit about herself and why you can trust Hens with Pens.
Eve, knows more than most about the pressures and requirements about being a life model.. why? She was one herself. Our leader specialised in the sensual, sexual and conceptual arts and many of you will have seen in her places you never realised! She's travelled around the world with her very supportive husband and is truly comfortable in her own 'nude' skin.
In latter years, a published writer in her own right, property and business manager she came to HWP 6 years ago with a quiet knowledge of industry to help grow the business.
After a while setting in motion the growth of the company, her standards have become clear to her teams, demanding the very best of the life-modelling community, determined to educate, support and grow the wealth of talent that it is entering the industry in hen party market.. you're hens but why would you want any less skill than your college, art school or atelier?
Alongside our models, HWP continues to recruit Tutors who are demonstrated and respected artists in their own right and our Mother Hen delights in every exhibition she sees them achieve.
Building an amazing support team around her, from Andrew her right hand 'hen', supporting model and tutor growth, hen support, pre-booking and post booking management, Julian our 'out-of-office' model mentor to Natasha & Jasmine our amazing hen-wranglers.. problem you want solving,.. these are the girls on the end of the phone supporting our groups whether hens, stags, LGBT+ groups they'll feed your needs back to the teams and we'll do our best as team to solve the riddles!
Structure and consolidation of protocols ensure that everything 'i' is dotted and 't' is crossed before your event.
Your attending teams have confirmed attendance, been prepped & had any training or support issues addressed and when things don't go quite to plan we are there to support them... and in return we expect, loyalty, a sense of adventure and a belonging to the family that we believe Hens with Pens is.
She's not going to lie, the last year was tough.. on the business and on the teams but she gives full credit to HWP family as the clucking fabulous bounce back that HWP has experienced and she, speaks for everyone here in the henhouse when she says we simply can't wait to host your hen!