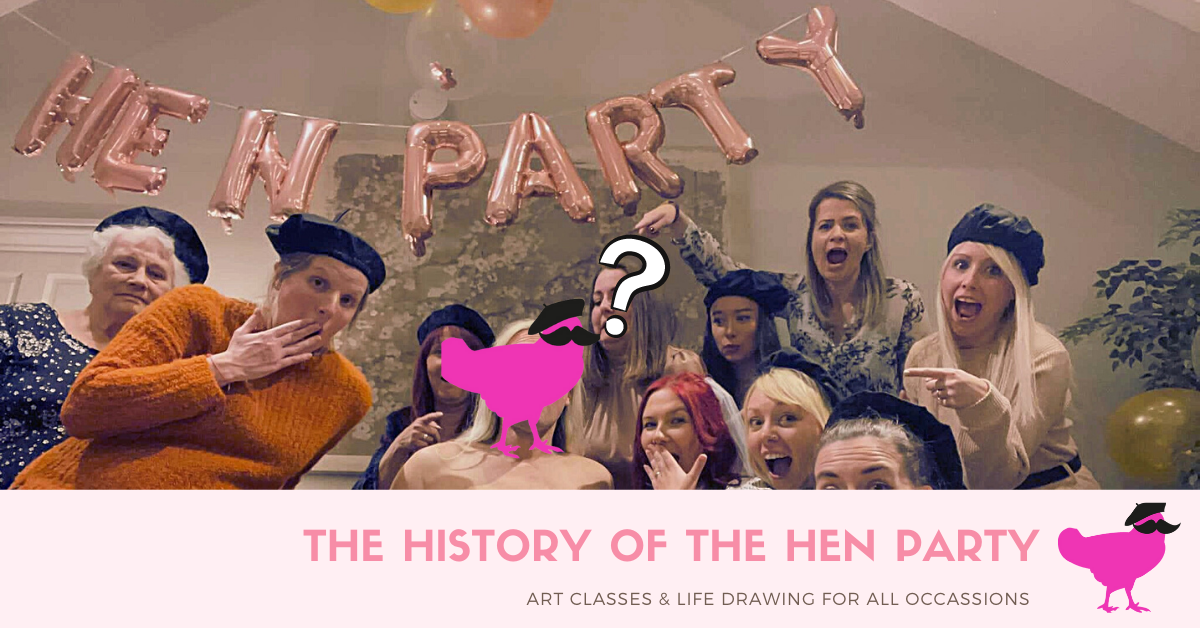 Have you wondered why the Cockerel in our logo?
The origin of the word "hen" is in the word "cock" in German. However, by the 14th century in English at least it was used for any female bird. Women started being referred to as hens from the 1620s and the term "hen party" was first recorded in 1887.
Other fun hen related proverbs include: mad as a wet hen (1823) as wanton as a wet hen (in Scots Proverbs) nice as a nonne hen - which means over-refined, fastidiously wanton Women spending time with women before weddings is an ancient tradition.
We hope that you enjoyed our article on the history of the hen party and you are raring to start or even continue planning. We have tons of ideas and suggestions for hen night fun. But, whatever you have planned for your hen party, we recommend our wonderful life-drawing sessions with our Hens with Pens models and art tutors.
All you need to host a session is a private room in which our model can disrobe safely!! Check out our availability on our
bookings page
. Read more about our models on our
Models and Tutors page
and make a booking
here
. Our page specifically for Manchester models and tutors is
here
.