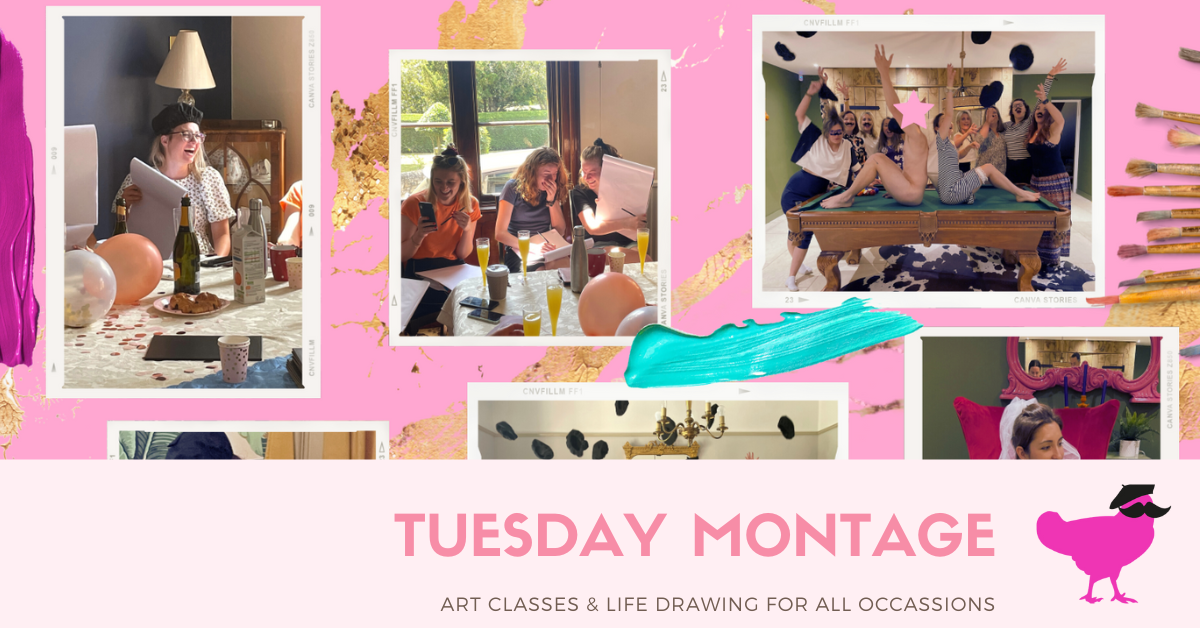 At our events, everyone gets the chance to try life drawing as well as join in all the fun and party antics Hens with Pens provide along the way.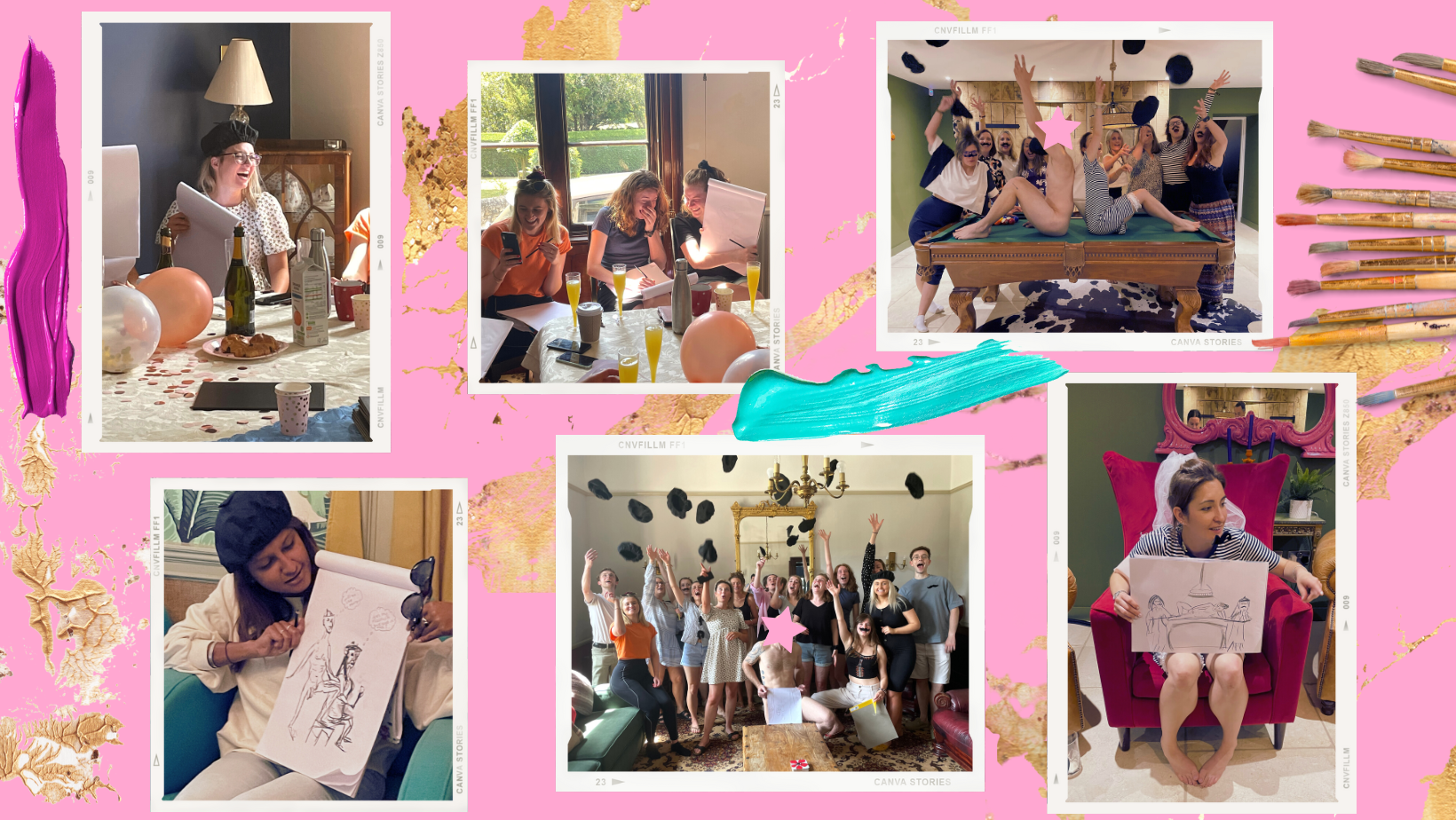 ...Do not fret! If you the last time you sketched was at school. The aim of the game is to have great fun in participating and doing something slightly different on your Do'.
It really is cluckingly marvellous and all will enjoy it immensely. We are delighted to hear recently, the majority of our hens say they actually learnt a trick or two and continued drawing at home.