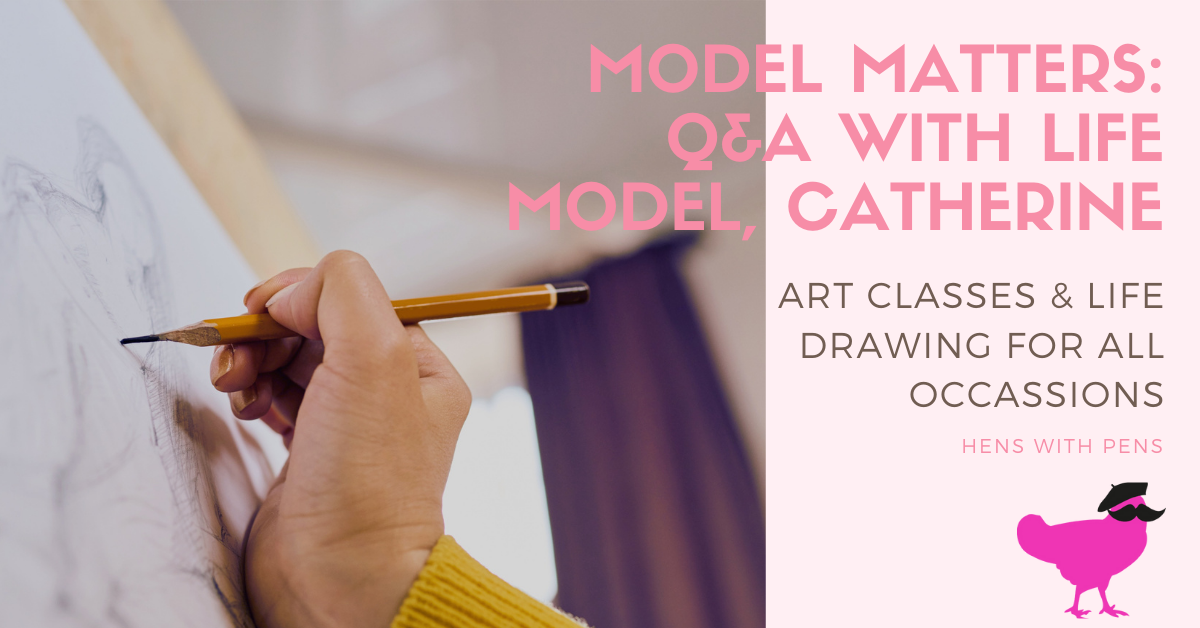 How did you become a Tutor?
I started tutoring when I was 23, I was thrown in at the deep end. After graduating, I joined a network of artists in Kendal, one being the Arts Curator for the local arts centre. He noticed me and asked me to lead an adult learning class in the Brewery Arts Centre. At that point, I had no teaching qualification but loved it, subsequently I went on to gain one at the local college.
I still teach at the centre, as well as other venues, alongside creating my own art, face painting, and raising a family.
Tell us a bit about your art style?
I paint and draw portraits to commission. I have featured on Sky Art Portrait Artist of the Year 3 times, getting to the semi final in 2019 (one of my images is me in front of my semi final portrait of Courtney Pine at an exhibition of the show down in Mayfair, London).
I also exhibit my own work and have won a number of prizes from National opens, the latest being the Morrison Watercolour Prize at the 2019 RBSA Prize Exhibition in Birmingham.
My funniest HWP experience took place at a job in rural Cumbria (which is often the case as that is where I am based).
The Hens asked if we could draw outside as the sun was shining and we rarely get a good day in Cumbria. The model agreed and we found what we thought was a sheltered spot, which was next to a small road with tall and thick hedges, even if a car went by they wouldn't see.
Well, a tractor went by, with father and (young) son, sitting so high they could see right over the hedge.
Needless to say they saw, but we had no complaints!