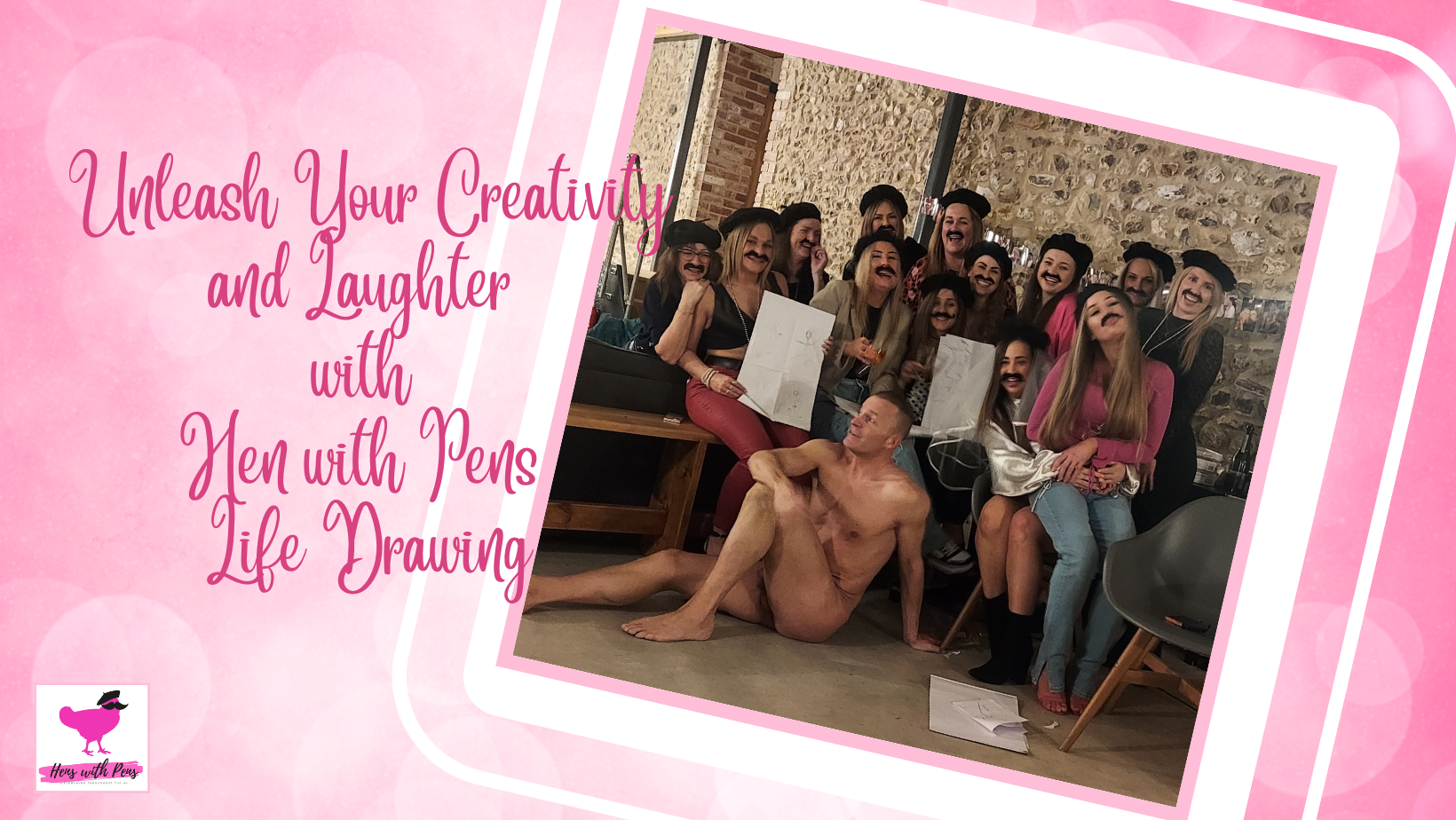 Hen parties are all about celebrating the bride-to-be's last moments of singlehood with fun and memorable activities. While traditional hen parties often involve lively nightlife or spa retreats, there's a unique and exciting alternative that is gaining popularity among adventurous brides and their hens: Hen Party Life Drawing. Hens with Pens offers an unforgettable experience that combines art, laughter, and a touch of cheekiness, making it an ideal choice for a truly remarkable hen party celebration.
Unleashing Creativity: Hen Party Life Drawing is an artistic twist on the traditional life drawing class. It brings together hens of all artistic abilities, from seasoned painters to complete novices, in a relaxed and supportive environment. Led by a professional and talented life drawing tutor, the session encourages participants to explore their creativity and express themselves through art.
Life Drawing with a Twist: What sets Hens with Pens apart from other life drawing experiences is its unique blend of professionalism and lighthearted fun. The models at Hens with Pens are not only skilled and experienced but also charismatic and playful. They know how to strike the perfect pose and keep the atmosphere light and entertaining. Prepare to witness a mix of blushing and laughter as the hens attempt to capture the model's elegance and charm on paper.
An Inclusive Experience: Hen Party Life Drawing is suitable for everyone, regardless of artistic background or skill level. Hens with Pens ensures that the sessions are beginner-friendly, providing all the necessary art supplies and guiding participants through the process. The focus is not on perfection but on embracing the joy of creating art together and bonding through laughter and shared experiences.
A Memorable Hen Party Activity: By choosing Hen Party Life Drawing, you're opting for an activity that will create lasting memories for the bride-to-be and her friends. It offers a refreshing break from the conventional hen party ideas and provides an opportunity for the group to engage in a unique and laughter-filled experience. The blend of creativity, cheekiness, and social interaction guarantees a hen party like no other.
Flexibility and Personalization: Hens with Pens understands that every hen party is unique. They offer a range of packages and options to cater to different group sizes, venues, and themes. Whether you prefer a private session at a chosen location or an organized event at one of their partner venues, Hens with Pens ensures that the experience is tailored to suit your preferences.
Hen Party Life Drawing with Hens with Pens is a delightful and memorable activity that adds a touch of creativity, laughter, and fun to any hen party celebration. It's a chance to gather your best friends, let your artistic side shine, and create lasting memories while celebrating the bride-to-be's upcoming wedding. Get ready to giggle, unleash your creativity, and experience a hen party like no other with Hens with Pens!