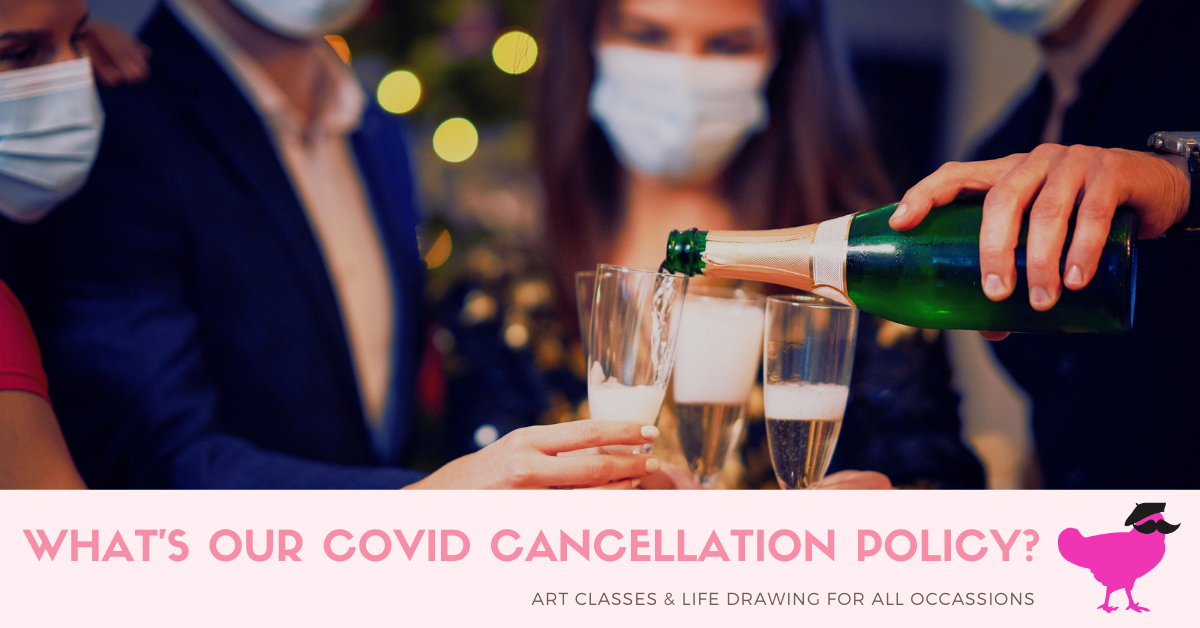 **Oh No! Party cancellation, and changing hen numbers with Covid**
We want to reassure you that all our teams will be taking the most sensible precautions with extra care and diligence when attending your event.

What if the worst happens? If you have to cancel your event owing to either illness or your venue cancelling then we will honour your deposit for a 12 month period from the date of cancellation.
Should any member of our team become unwell or unable to attend then we will endeavour to replace that team member so that your party can go ahead without a hitch and if we are unable to do so then a full refund will be made.

Obviously, it goes without saying that everyone needs to follow carefully the current guidelines and should a member of your party become unwell then we would request that they do not attend unless cleared by an appropriate medical service.
We have expected good practice here at HWP and this has been reinforced with our teams;
• Berets are now for all for everyone to keep.

• Clipboards are be wiped down with a suitable sanitiser.

• Charcoal not in use should be kept in a sealed Tupperware container.

• All models & tutors should be invited to wash their hands on arrival and departure from your bookings, we would also request that all party participants also follow this guidance.

• Paper will be handed out rather than left for everyone to help themselves so as to avoid contamination on the packets.

• Models will attend with both robes and a cloth/sheet of suitable nature to use for posing on.

• Tutors (Models on BB bookings) will call your group the day before the event to reassure them that they will attend and have no sign of illness and will request the same confirmation from your group.
Once again, we are in touch with all our hens so at the point we are alerted to any issues with the hen groups or the Models/Tutors then we will be in touch with you directly as the wellbeing of all participants is paramount.
These are certainly unsettling times and we thank you in advance for your ongoing consideration whilst we navigate the current climate. We fully understand your concern around your upcoming booking and should postponement or cancellation be required we have some options for you. As per our standard refund policy your deposit is non-refundable and as this remains the case, however, we know how important these events are to you and we want to do everything in our power to find a solution. We would also ask for your support as our small but mighty business works on finding solutions.
We are offering everyone an opportunity to postpone their booking, we will honour your deposit payment or full payment, based upon location and number of hens as it is at present, for a 12 month period - giving you breathing space to rearrange all your events. You don't need to commit to a date at the point of cancellation, you can just come back to us when you are ready to rebook - your current booking will just be marked as postponed.
We continue to actively monitor the Government guidance for small businesses, as well as health and social guidance on a daily basis.
We would ask you to take responsibility for the make-up of your group and consider older or pregnant participants. We are happy to reduce balance invoices to reflect changing numbers of your group up until 5 working days prior to your party and party balances will not be requested until 5 working days prior to your party.
Together we are stronger!