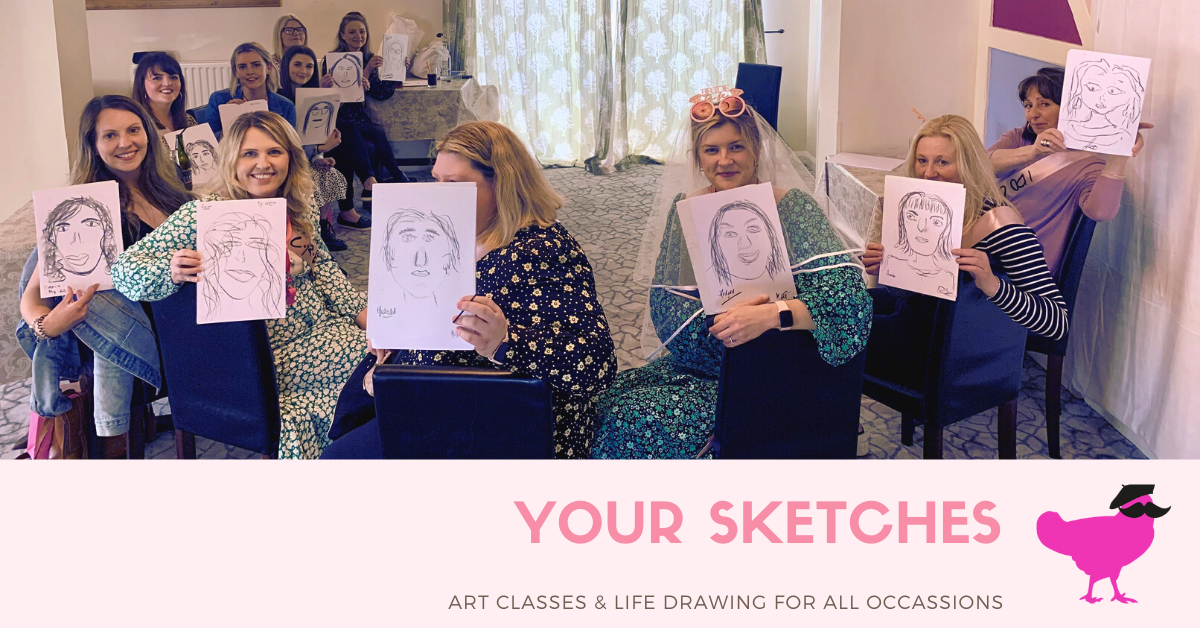 Another week has been and gone, we thought we would revisit some of the cluckingly fabulous sketches you wonderful hen have created from your parties over the past few months.
Not only is a Life Drawing event, a fun and cheeky activity to add to your hen do, you might also learn a thing or two... now thats a cool concept!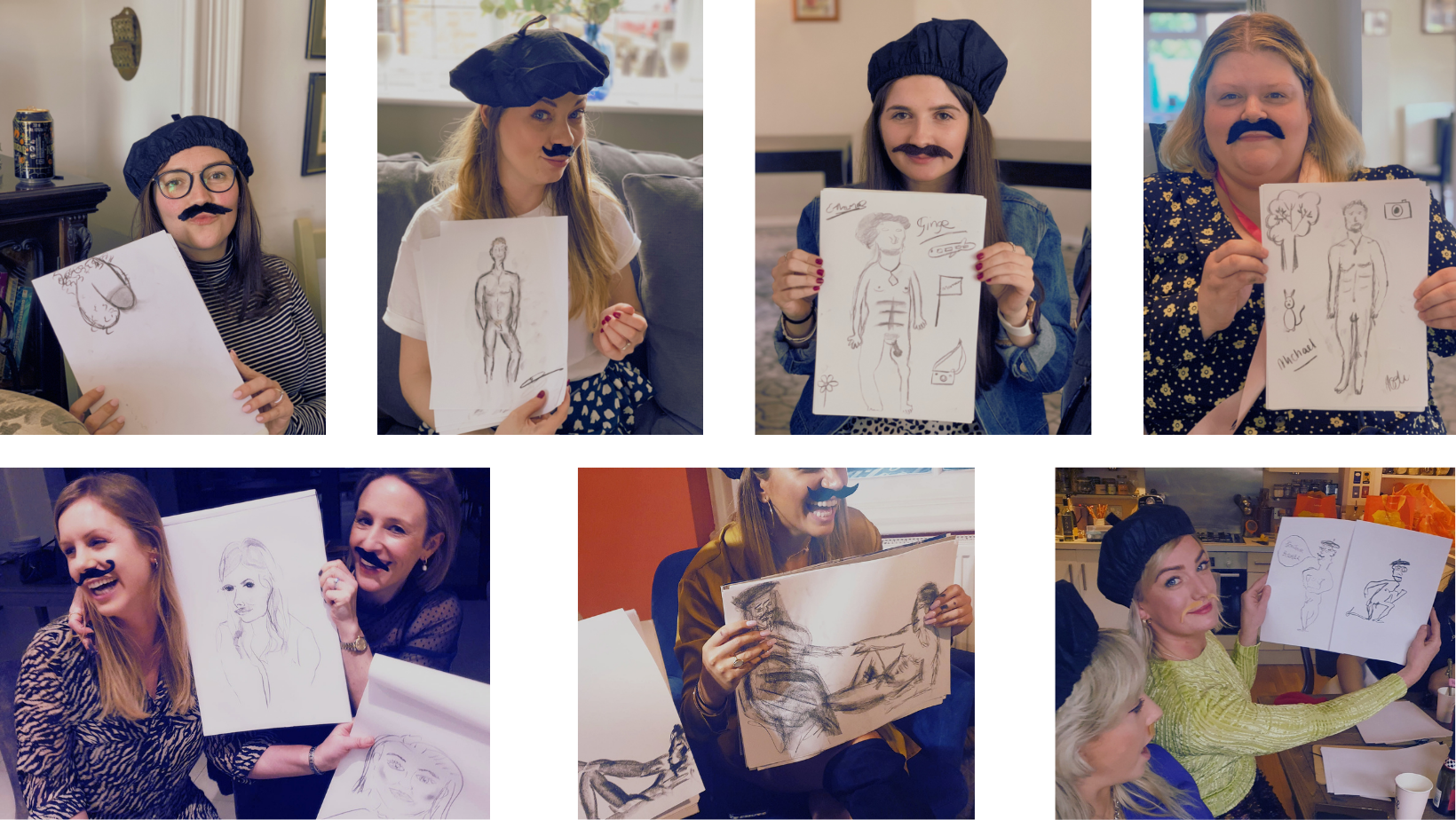 Here are some of fab reviews we have received recently from hen's who came away with new found artistic skills...
"Andrew made us all feel so comfortable and we were laughing and having fun the whole way through. Andrews life drawing skills really helped us understand drawing the human form and everyone had such an awesome time!"
"I was really nervous and worried that it might not be to everyone's taste but oh my goodness it was amazing. Gregg put us at ease straight away and was such a lovely man. He taught us some drawing techniques, put up with our nervous giggles and encouraged me to join in and be a good sport without being forceful. It was so much fun and classy and everyone loved it."
"Such good fun, any embarrassment quickly disappeared, Malcolm made it feel completely natural. Needless to say, we haven't discovered any hidden talents within our group. Highly recommended afternoon entertainment for the ladies."