Rule number 1- Don't Panic!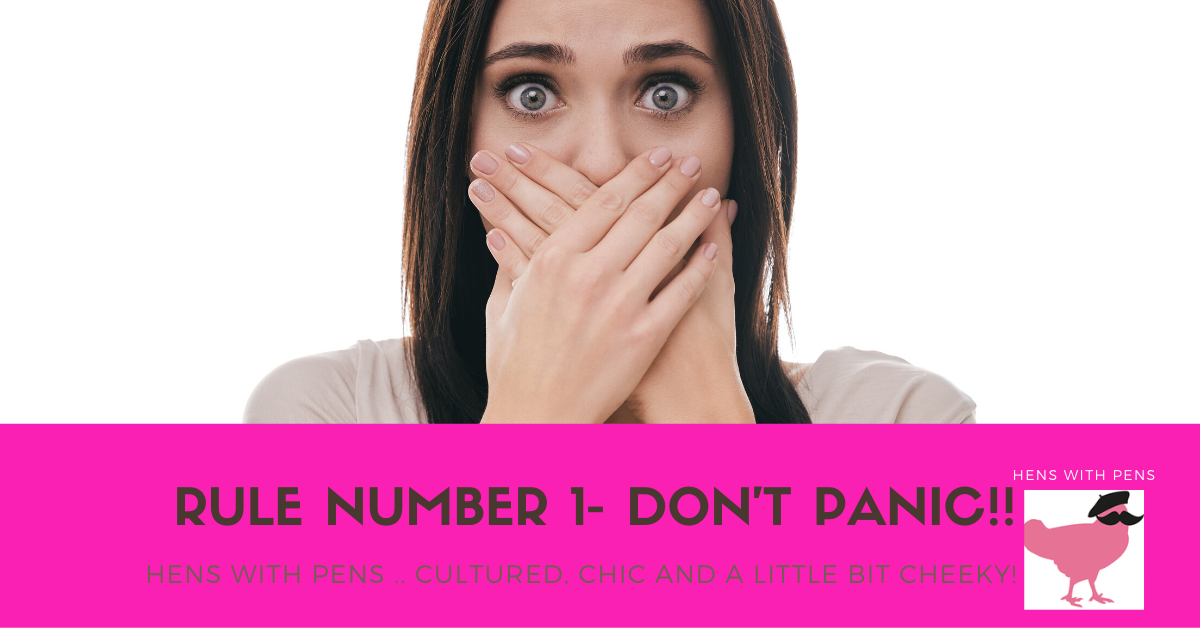 Even in the hen house we know that despite everyone's best efforts sometimes, not everything goes to plan.
You could have been the most organised event planner in the world and sometimes the hen stars just don't align perfectly…something can be missed, incorrect or over-looked.
Over our years we've seen this happen oh too many times and it's VERY rare we can't resolve the issue… whatever it may be. We know how easy it is that locations can change, accommodation can sometimes gets cancelled, party numbers change last minute, times need juggling to allow for the extra cream-tea offer you just spotted. We will always do our level best to help resolve your issue… we can't promise it will always work, afterall we're chickens, but we will always do everything in power to assist you make your art-event a clucking fabulous success.
Rule number 1- DON'T PANIC! These things happen and we are more than practiced in waving our magic wand to resolve it quickly and quietly. Here's a few of our favourite tips to deal with a last
minute emergency:
Call /email your event organiser or accommodation as soon as you spot the problem the earlier the better.
Clearly explain the issue – calmly
Listen to the advice given by your event organiser or accommodation
Stay calm.. seeing a theme yet?
Give your event organiser or accommodation time to resolve the issue – if it's last-minute they can't talk to you and work on the problem – we know it's tempting to keep ringing!
It may be that to resolve your issue you might have to juggle other things, for example, be open to a change of time if your booking has to change day last minute so you might be thinking about this whilst they work on the problem for you
Rule number 1- Still Don't Panic! Finally, breathe a sigh of relief when they let you know the issue is resolved.. and should the worst happen talk with your event organiser or accommodation about an alternative resolution for the issue once the weekend is over and the pressure is off but enjoy your weekend regardless.
If you ever have any concerns, just drop one of the fairy godmothers a message