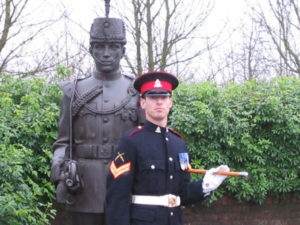 Leeds-based Burlesque bombshell Doc LeRoc has been a favourite with Yorkshire hen party life drawing classes for some time now, but it wasn't until we interviewed him that we realised quite how diverse his talents are. A former military man, Doc has branched out to enjoy all that life has to offer since leaving the army and now entertains the crowds as a life model, burlesque performer, and pole dancer.
Doc also makes the best use of his fitness experience and prowess by passing on his skills as an exercise instructor and personal trainer. He's even run some of the UK's toughest obstacle courses including Tough Mudder, Total Warrior, and The Major Series. Also a musical man, Doc and his wife (lucky lady) have won Silver Medals at the UK National Blues and Smooth Championship for 2 years in a row!
As for hen party activities, Doc is an oft-requested model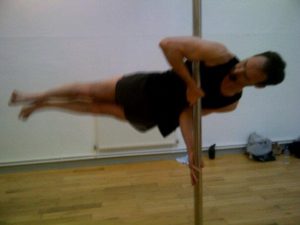 for Leeds and Yorkshire, due to his winning combo of charm and flexibility 🙂
Looking for an alternative hen party idea in York, Leeds or indeed anywhere in the UK? Find more info on our bookings page!