Hens with Pens Lockdown Party Art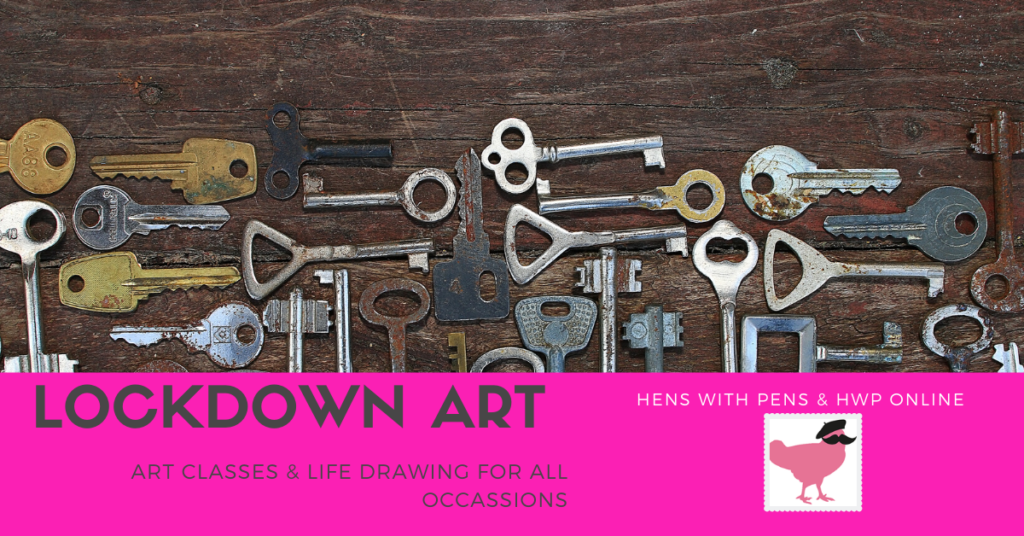 As I write this blog article we have been in lockdown here in the UK for nearly 6 weeks now. The prospects of the government lifting the lockdown restrictions any time soon appear to be bleak and the view seems to be that we could be staying in our homes for a good few more weeks yet.
Keeping The Elderly & Vulnerable Safe
It is the least we can do to be honest to keep the elderly and vulnerable in our society safe and to do our bit for the NHS who are doing such an amazing job looking after people who have been struck down by coronavirus. But of course if you had a big event coming up it is very frustrating when you have to cancel.
For instance, there will be many people up and down the country who have had to cancel their hen parties and other events owing to the social distancing measures along with all the closing of bars, restaurants and clubs etc. But luckily there are alternative ways for party groups or just anyone actually to have some great fun even whilst they are socially distancing!
Hens With Pens Online Life Drawing
I would like to introduce you to Hens with Pens online life-drawing classes. Here you can book online art classes for all your hens to enjoy at a virtual distance. At Hens with Pens we have some exceptional tutors who make the art classes both educational and just as importantly great fun.
Having a dedicated online class for you and a group of friends can be a very enjoyable and worthwhile way of spending time with your best friends whilst the social distancing regulations are in place and you don't need any ability to draw – just have a go and have fun!
Hidden Artistic Talents
You will find when your party gets involved in one of these online art classes that many have not done any drawing or any kind of art since they left school, and many of them remember that they were actually quite good and creative when it comes to art! It's a great feeling to discover a well-hidden talent that you had forgotten you had and hopefully some of them will carry on drawing in the future.
For more details on the Hens with Pens online art classes why not visit their webpage at  https://www.henswithpens.com/hwp-online-art-classes/online-art-for-adults/ or you can give us a call on 0203 4883180.